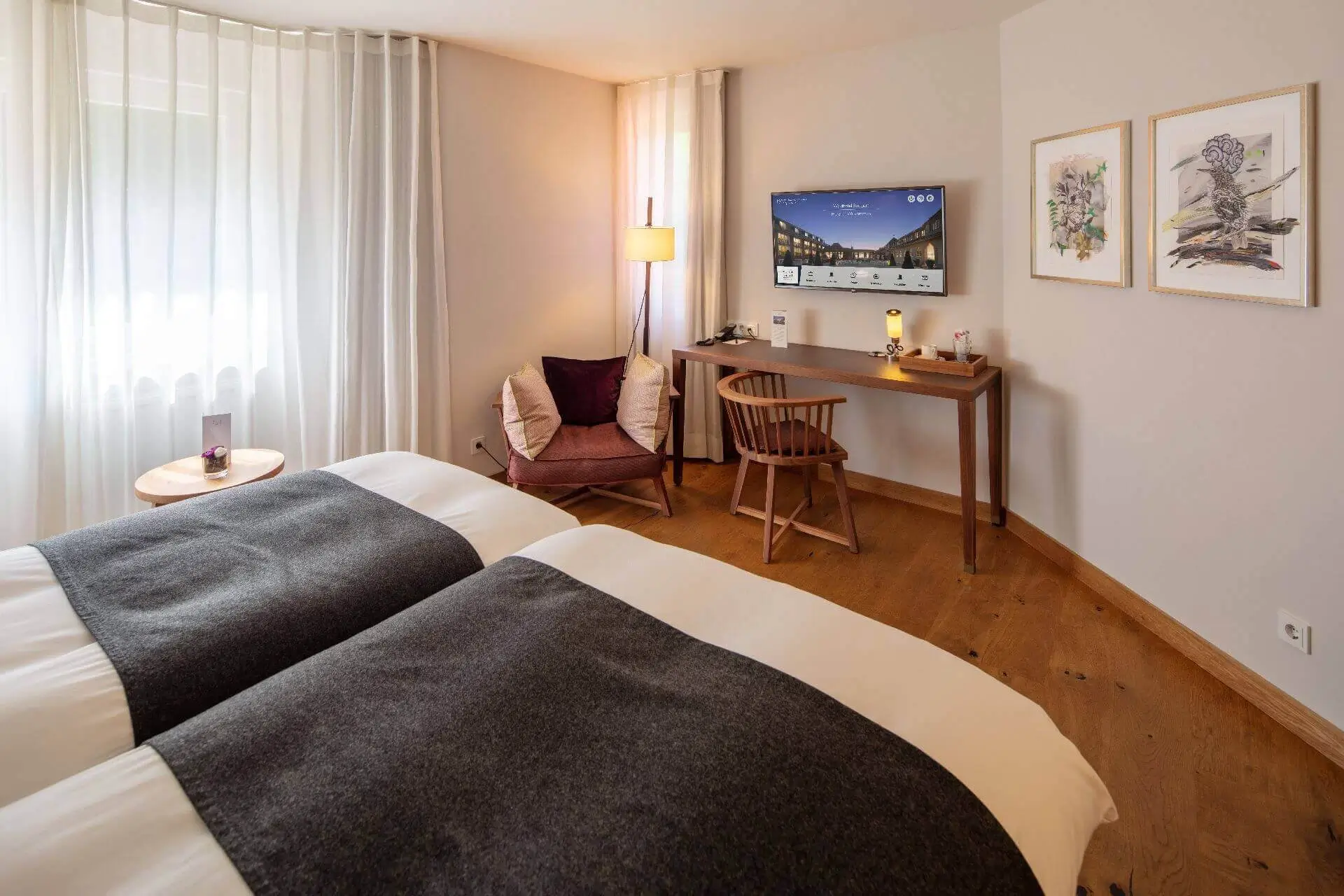 Your accommodation for business or city trip
The standard double rooms of our hotel in Stuttgart
Sitting comfortably on your bed, a soft pillow at your back, your favourite book on your lap and a cup of coffee in your hand - through the window of your hotel room, your view encompasses the nearby forest where the trees sway gently back and forth in the wind and the only sound is the rustling of the leaves. At the Waldhotel Stuttgart, recharge your batteries during your city trip or action-filled holiday.
Our double rooms in the standard category, ranging in size from 17 to 20 square meters, feature bathrooms flooded with daylight, decorated with frosted glass and natural stone, lending to a naturally airy atmosphere with warm colouring. The room itself is decorated in the finest furnishings with luxurious fabrics, gleaming wooden flooring and stately furniture, making it an idyllic accommodation for a romantic weekend with your partner. At our hotel, our guests relax like royalty and dine like kings – from a decadent breakfast before an excursion to the city centre, to an exquisite dinner after an eventful day, allow us to treat you during your stay.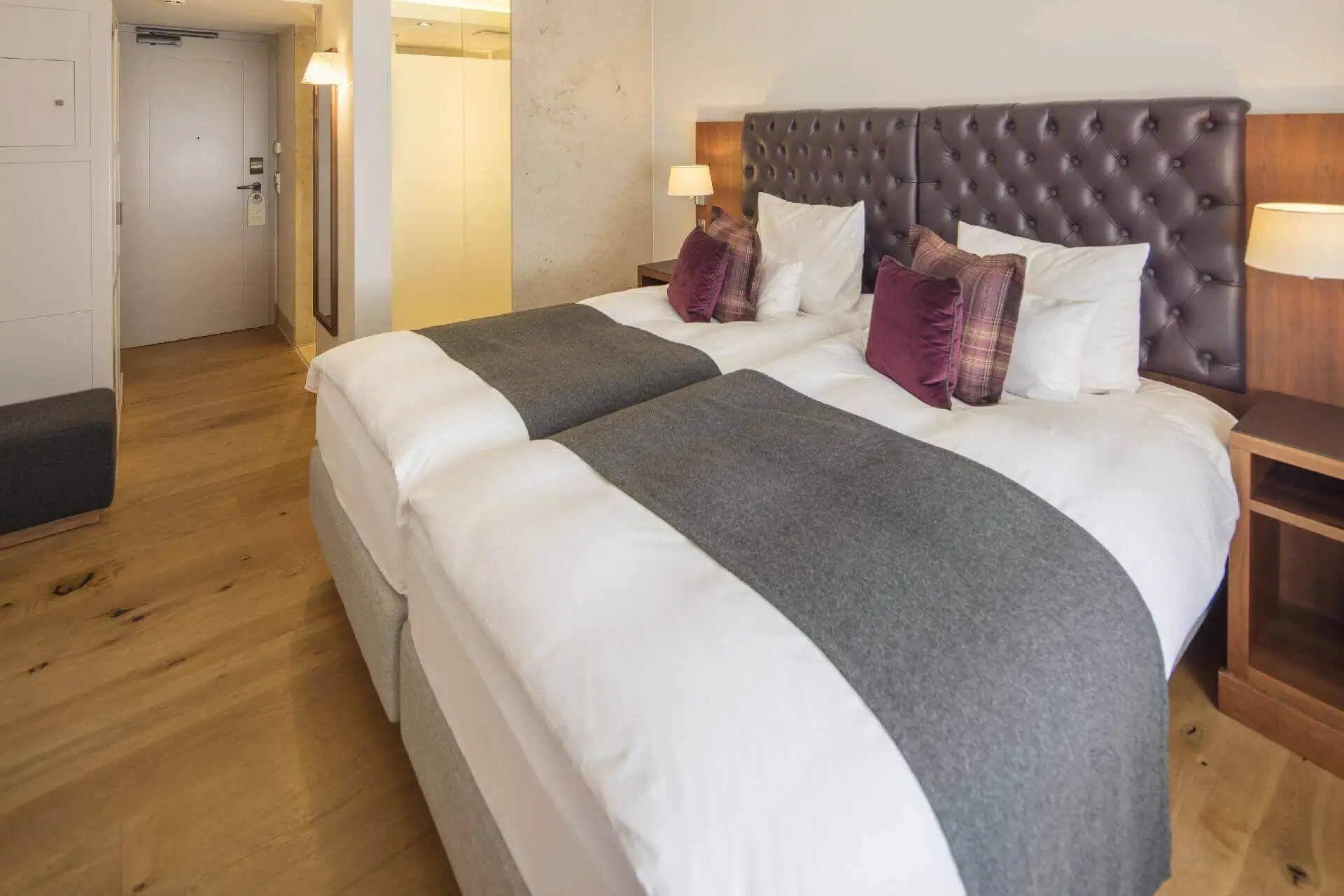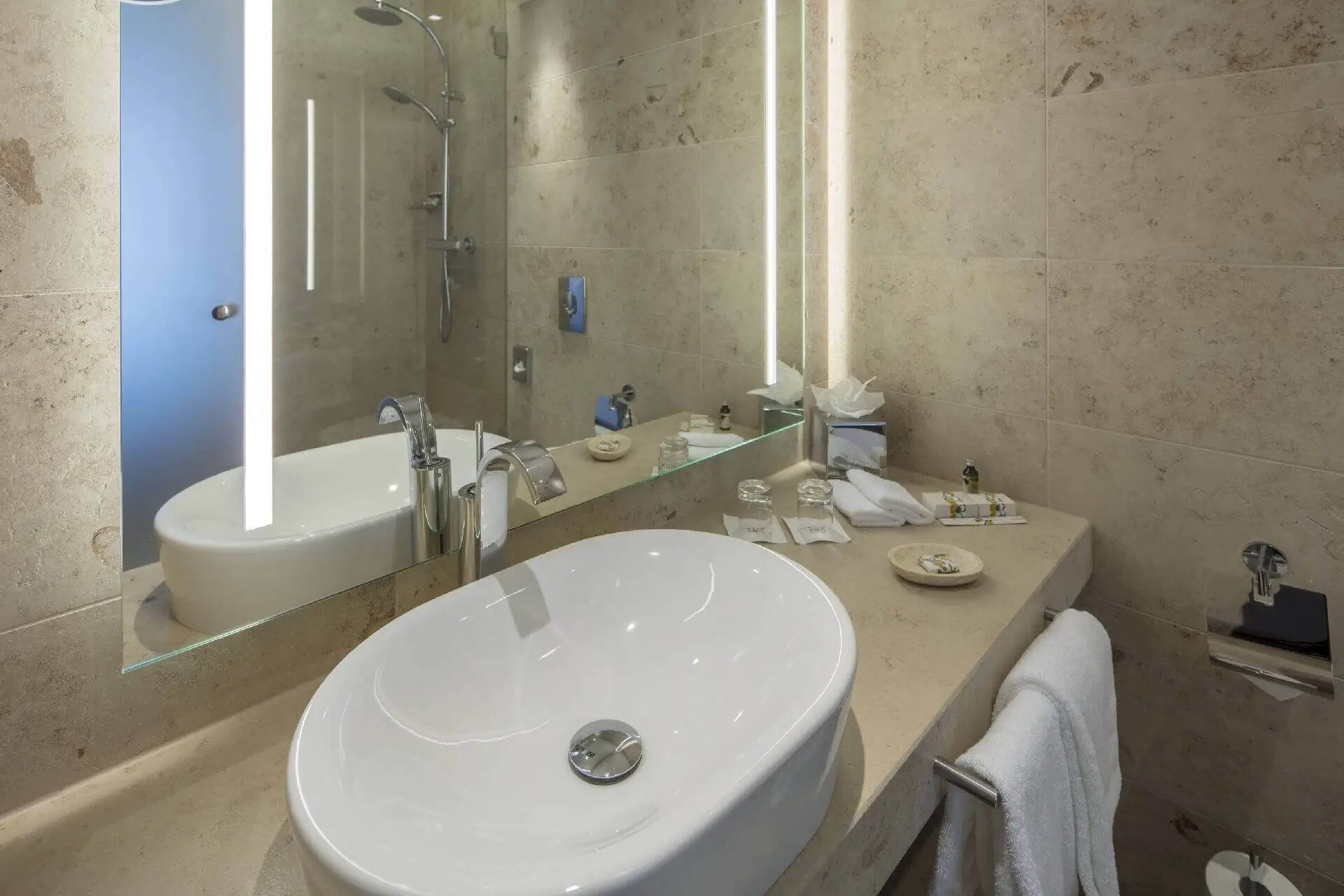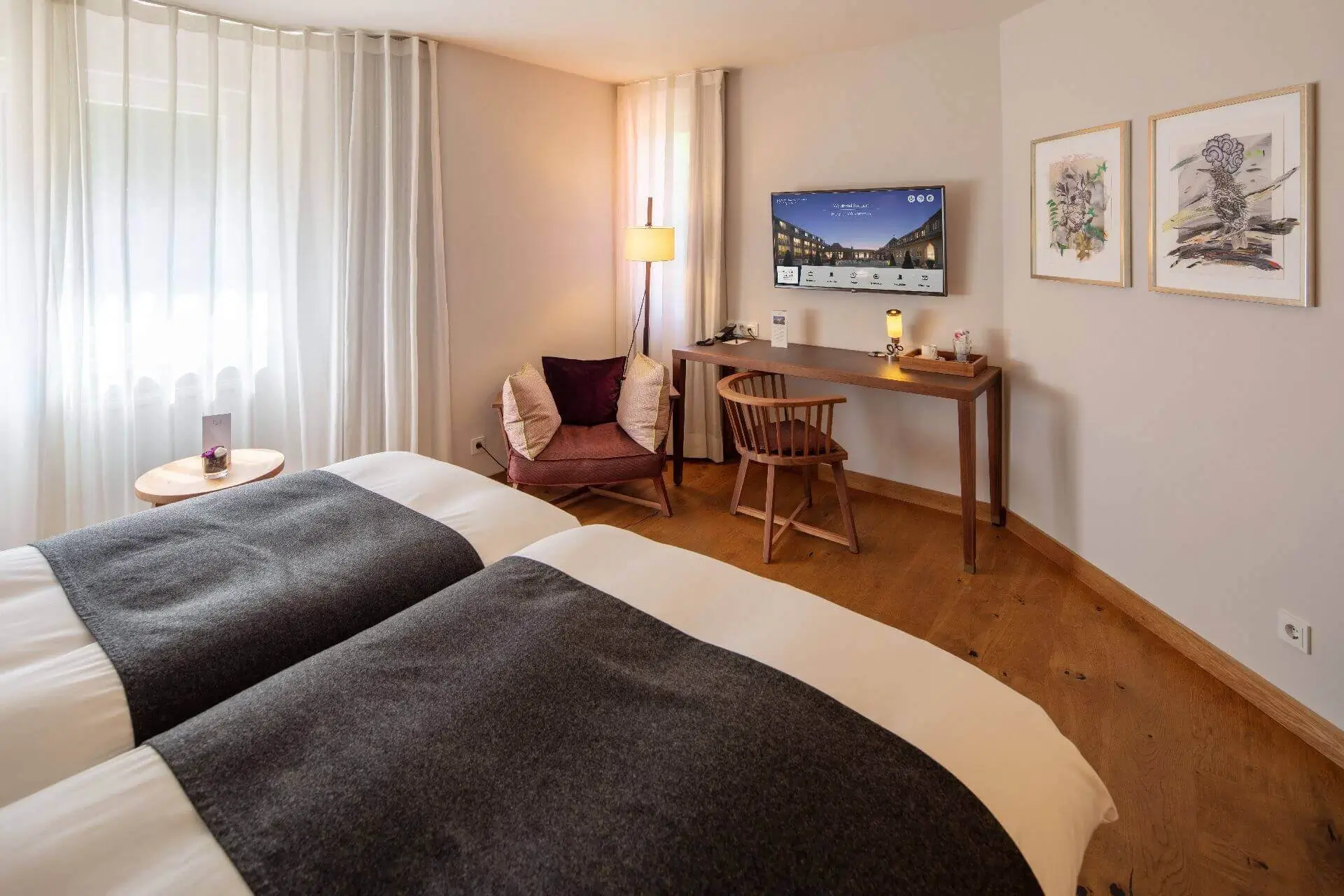 Enjoy comfort after your visit to trade fair Stuttgart
Our double rooms feature views of the nearby forest, the beautiful inner courtyard or the sports fields and allow for the ultimate serenity at night. Enjoy a restful night's sleep in your choice of either a twin (0.90 x 2.10 meter) or king (1.80 x 2.10 meter) bed – our double rooms offer spacious accommodation for up to two adults during your cultural trip, your sports holiday or weekend trip.
Our conference hotel aims to provide you with comfortable accommodation during your business trip to Stuttgart. In each room, guests will find a kettle for coffee and tea so you can focus on your preparations for your appointment the next day at your leisure.
Networking at the trade fair Stuttgart or visiting an exhibition? Thanks to convenient transport connections, guests can reach the Trade Fair from our business hotel in Stuttgart by car in less than 20 minutes.
For your information: the standard double rooms of our hotel in Stuttgart are easily accessible by lifts for guests with accessibility needs.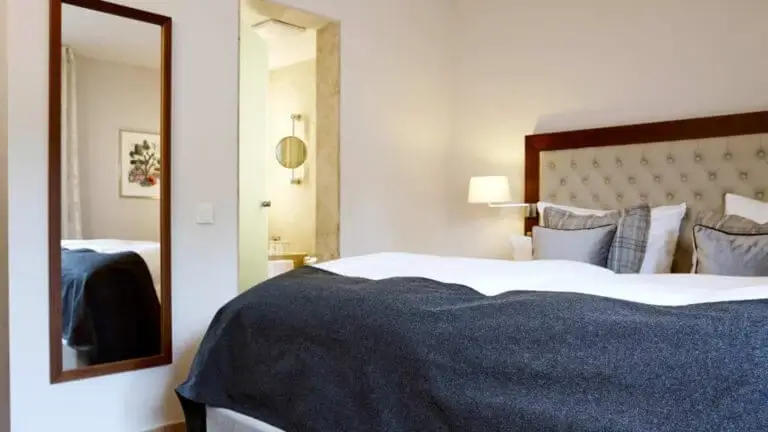 Convenient online booking of hotel rooms
Book a standard double room at the guaranteed best price!
Customer reviews
Our guests share their experiences of the Waldhotel Stuttgart