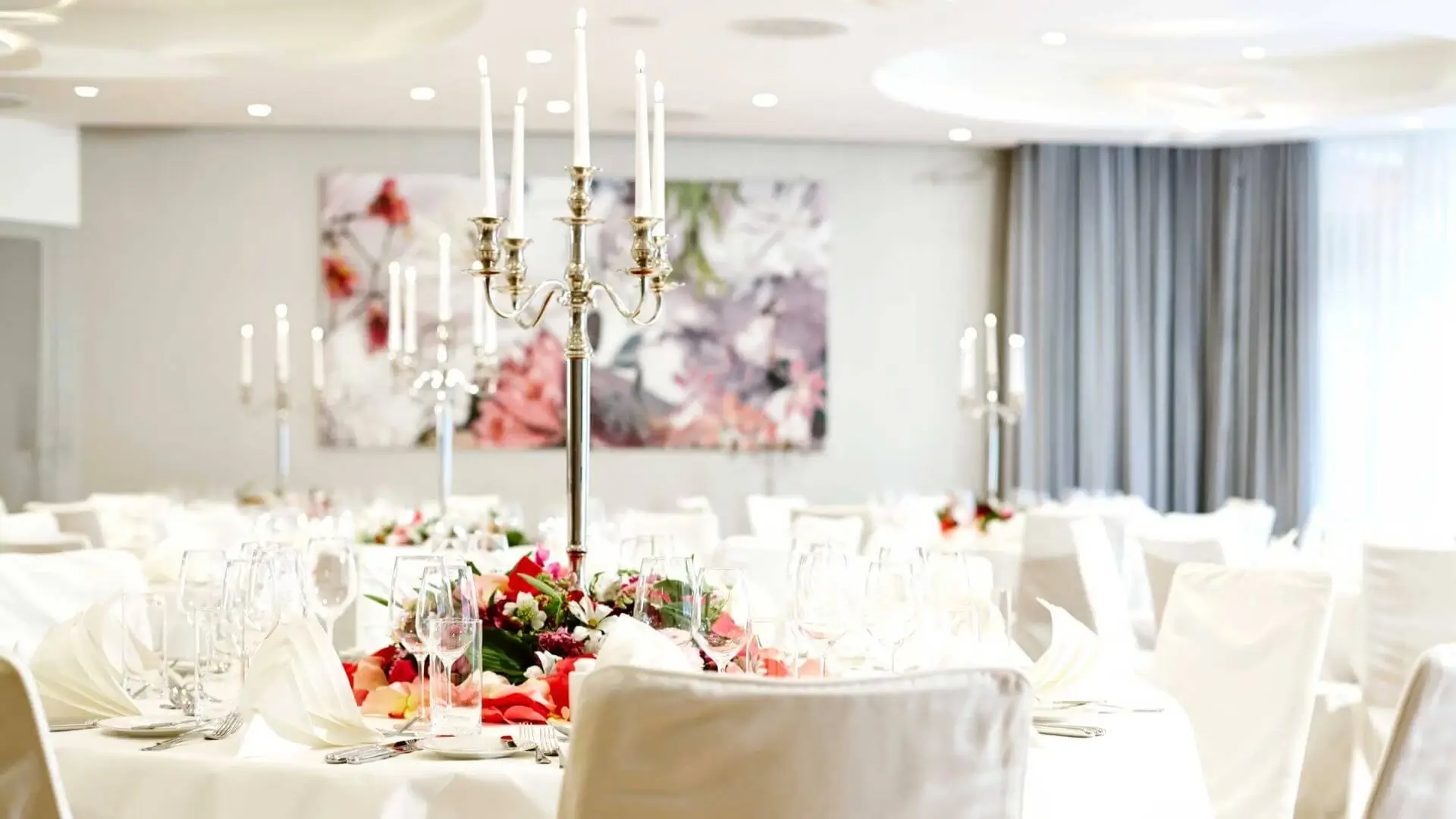 From baptisms to wedding anniversaries
The hotel for your family celebrations in Stuttgart
Whether a birthday, baptism, or 50th wedding anniversary – any family celebration is always a special occasion and therefore deserves an extra special setting. At our hotel here in Stuttgart, we aim to arrange every special event according to your exact wishes, preparing each detail with care. We hope you and your guests feel at home in our event spaces on your special day, and create unforgettable memories together.
Welcome your guests with a glass of sparkling wine or champagne of your choosing, allowing for a standing reception before entering the restaurant or event room. Listen to the bubbling of voices around you, taste the crisp champagne, and look forward to an exquisite meal with your loved ones with time to chat and enjoy yourselves.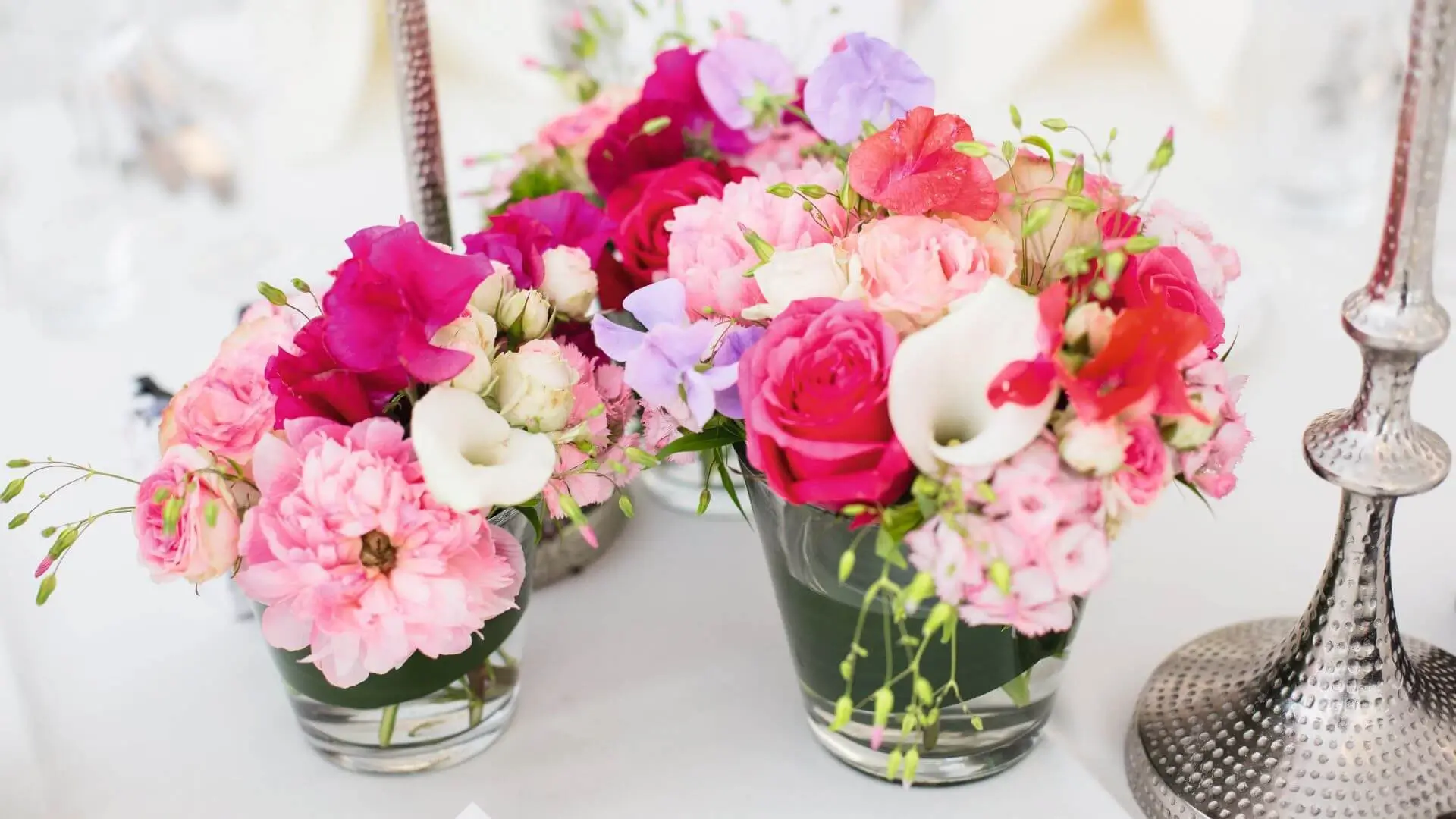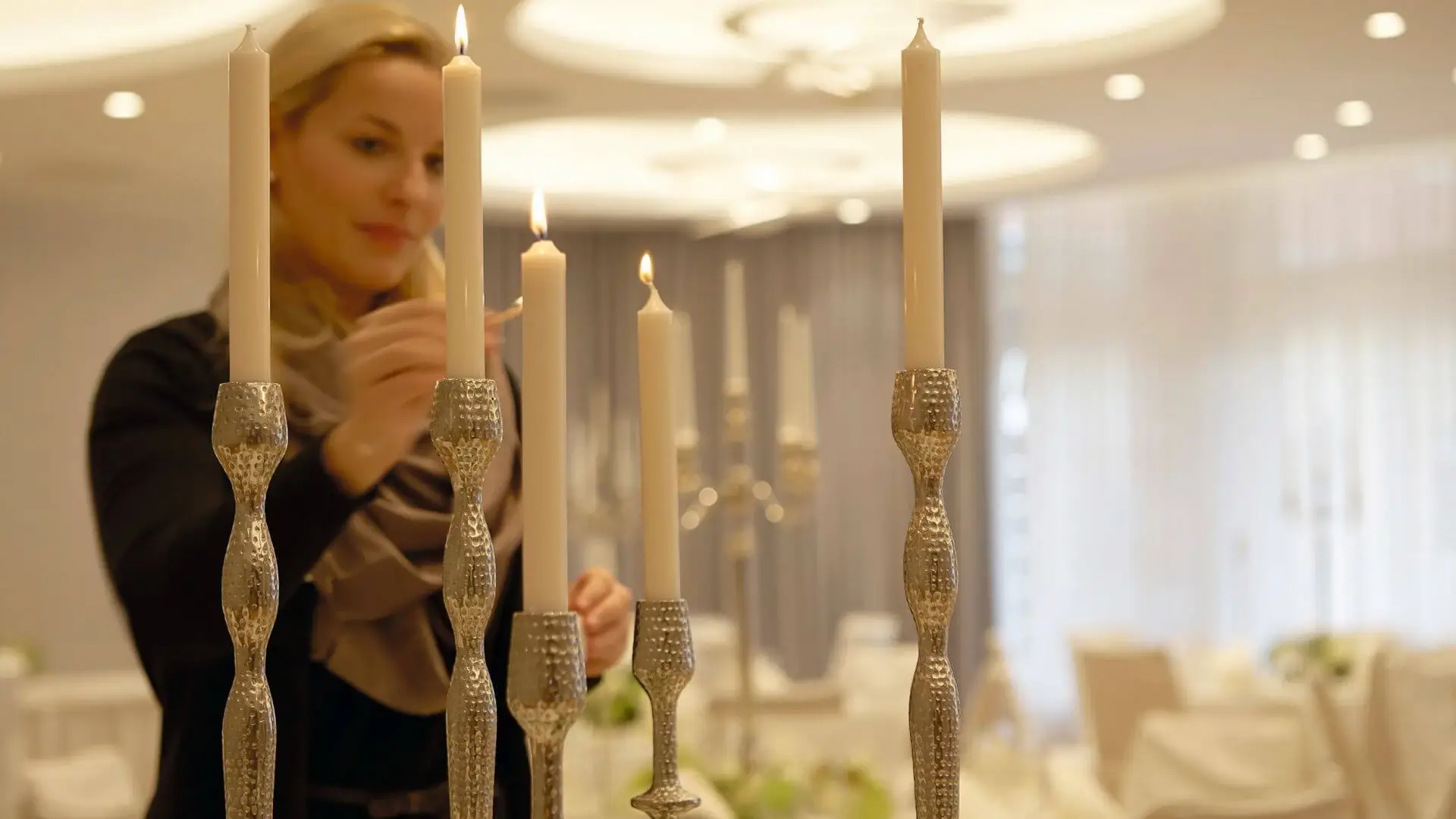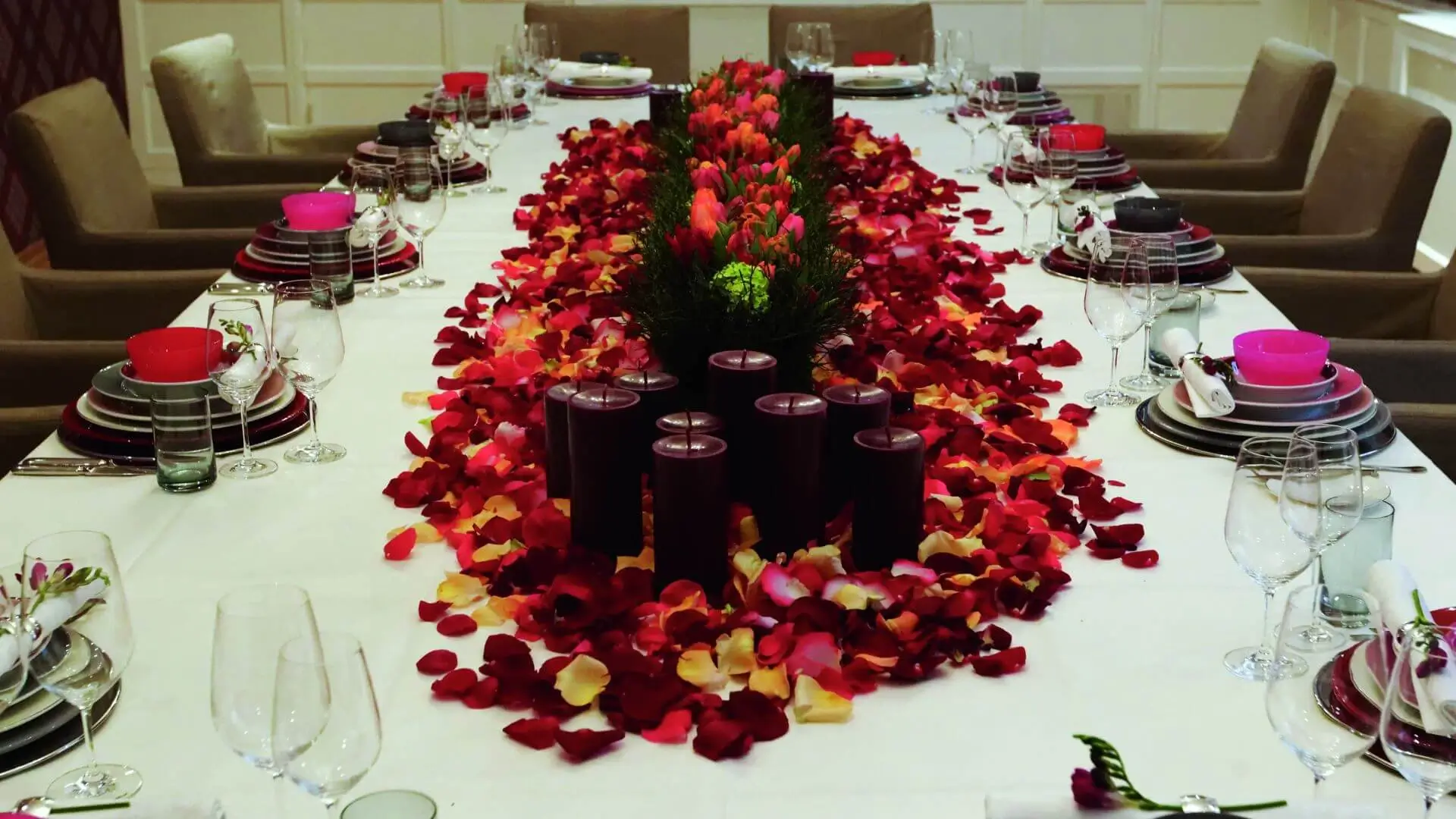 The perfect place for every occasion in Stuttgart
The Waldhotel Stuttgart offers a selection of arrangements for an array of celebrations, such as silver and golden wedding anniversaries, baptisms, confirmations, communions and more. Please take a look in our banquet details for further information.
Our buffet selections offer a wide range of exclusive and tasteful meals to cater to all events. Spoil your guests with various starters, salads, main courses, and desserts. We are also happy to offer table decorations, music, photography, and floral arrangements, both in house and through trusted external partners.
Should you wish to surprise your partner on Valentine's Day, or simply enjoy some alone time together, we are pleased to offer candlelit dinners in the restaurant of our hotel in Stuttgart.Make yourself comfortable at your beautifully decorated table, and toast your love with a glass of champagne in the candle glow. Our talented culinary team will create an exquisite menu of delicacies to select from on your romantic evening.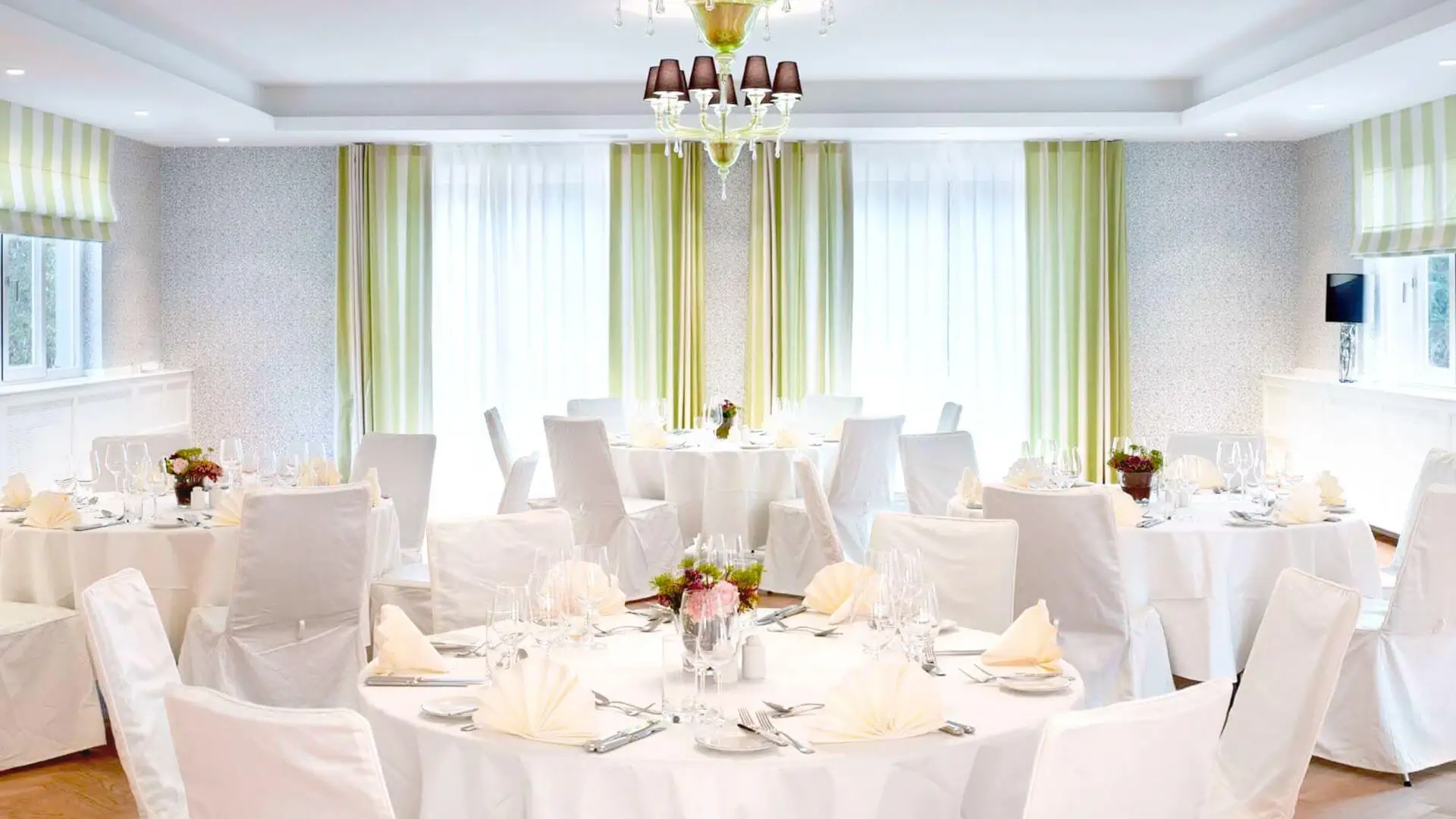 Banquet details of the Waldhotel in Stuttgart
Celebration offers at a glance.
Customer reviews
Our guests share their experiences of the Waldhotel Stuttgart