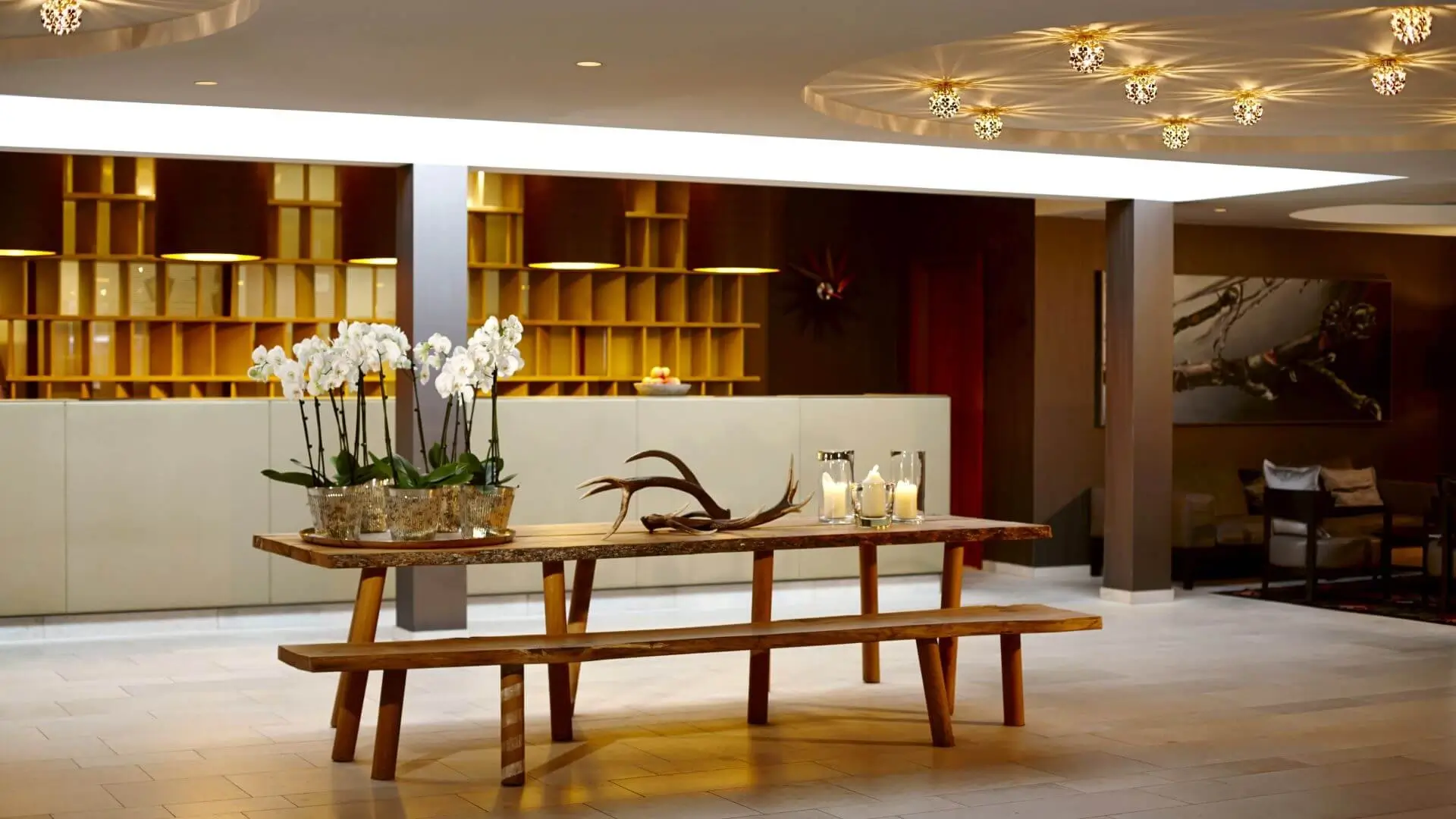 The art and design hotel in Stuttgart
Tradition meets modernity; nature meets culture
Guests with a passion for atmosphere, style, and ambience will find the Waldhotel Stuttgart the perfect place for their stay. As a part of the complete renovation of our hotel, completed in September 2011, our focus was deliberately on a holistic design concept with unique character.
Whether the lobby, restaurant, a room, or suite – the main focus of our new interior design was the creation of a symbiosis between tradition and modernity, as well as nature and culture. Munich based architect Dr. André Behncke chose our design hotel located in the vicinity of the forest for his newest concept. This is reflected in the interior in a variety of manners – the forms if nature and its wide range of colors have influenced the design, and the haptics of natural materials have provided the impulse of the atmosphere. For example, the architect was inspired by the irregularity of tree bark when choosing Dutch striped wallpaper.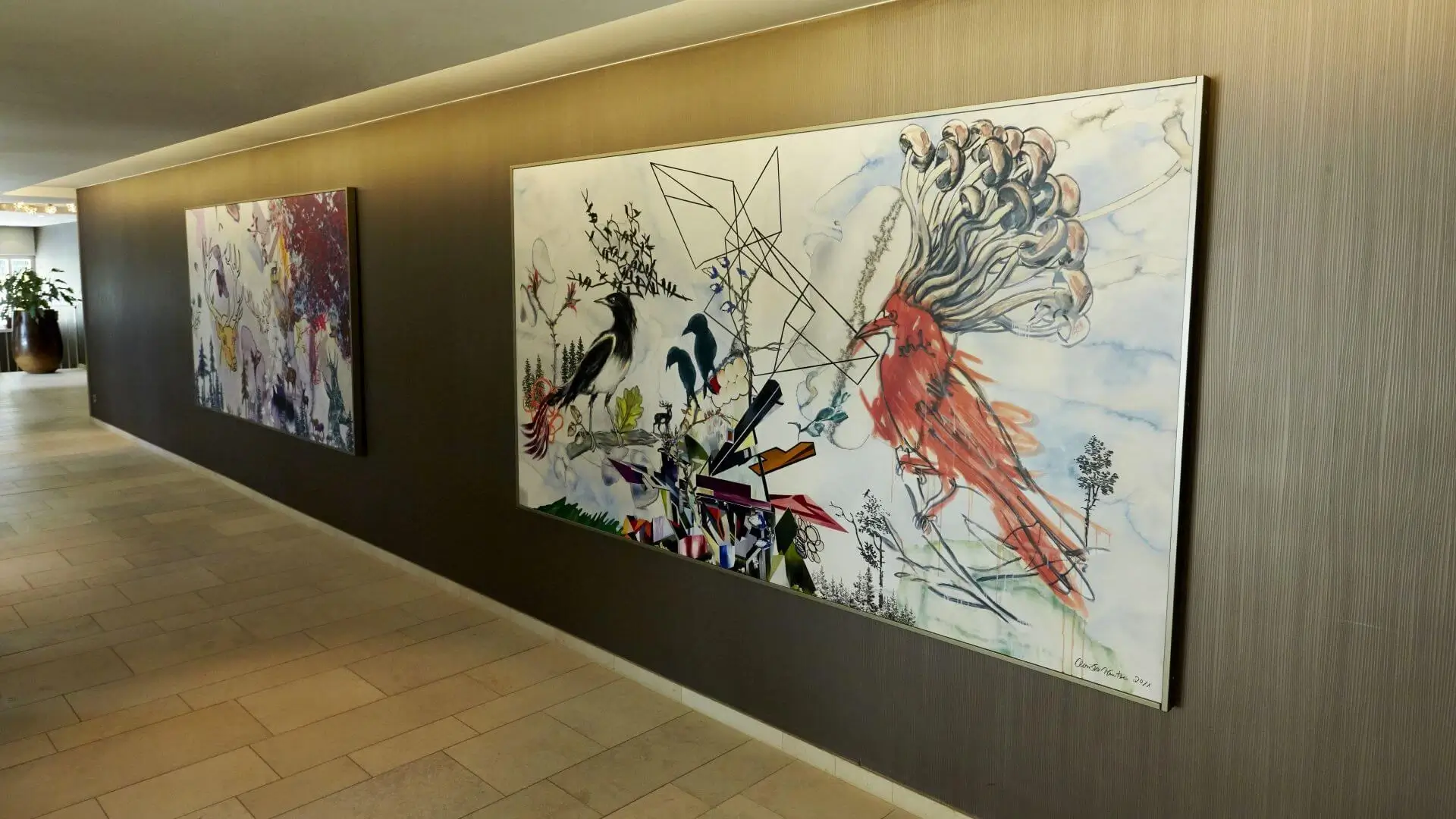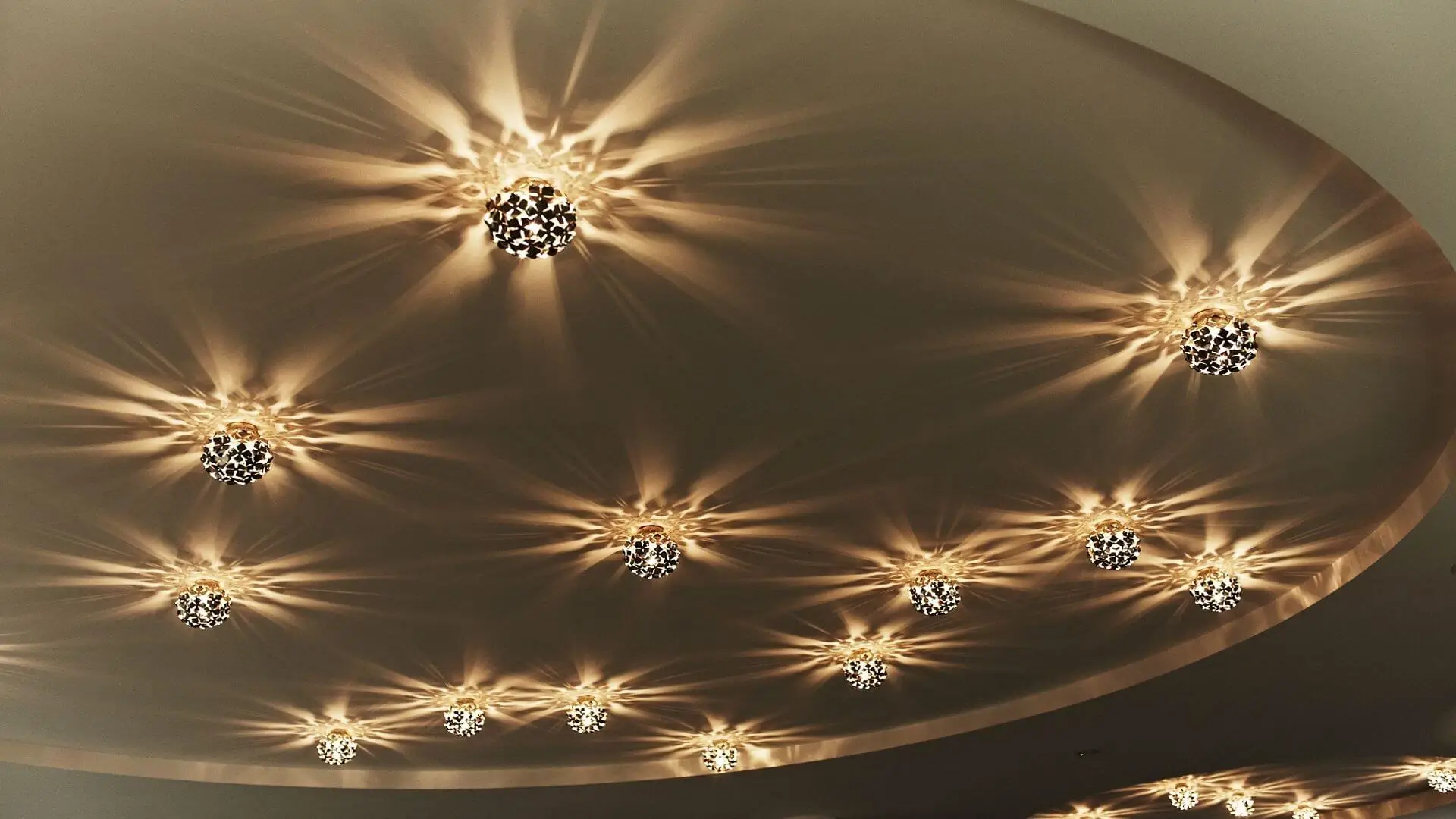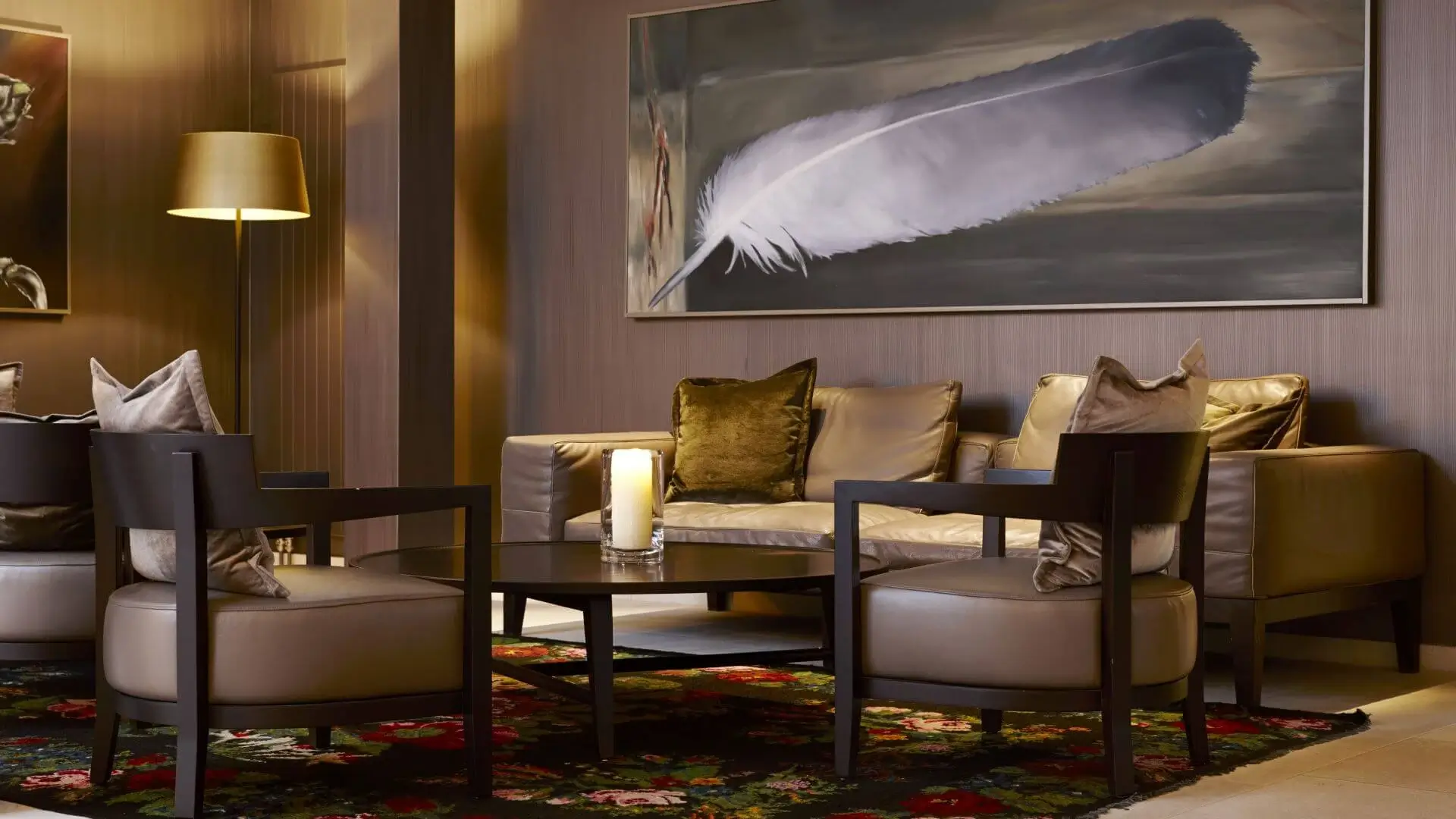 Natural materials and designer pieces
The elegant style in our art hotel is also expressed in the use of high-quality materials and the refined combination of wood, Jura stone and felt. The rich variety of nature is reflected throughout in the selection of furniture, wallpaper, curtains and lamps by internationally renowned designers such as Matteo Thun, Patricia Urquiola, Vivienne Westwood and Philippe Starck.
Art in Stuttgart – beyond the museum
The paintings from the "Waldrausch" group of works by Stuttgart artist Christa Winter, which we present almost everywhere in our design hotel in Stuttgart, also contribute considerably to the impressive atmosphere.
Christa Winter's artworks are realised exclusively on handmade paper- executed with a wide variety of pictorial techniques such as oil, watercolour, acrylic, pastel chalk, gouache, or collage. Genuine bird feathers can be found in the pieces, as well as the use of high-carat gold leaf. Some of the artwork was made in glazed layers of paint, combined with a strong brush stroke. No single picture is the same as the next - all are originals without exception.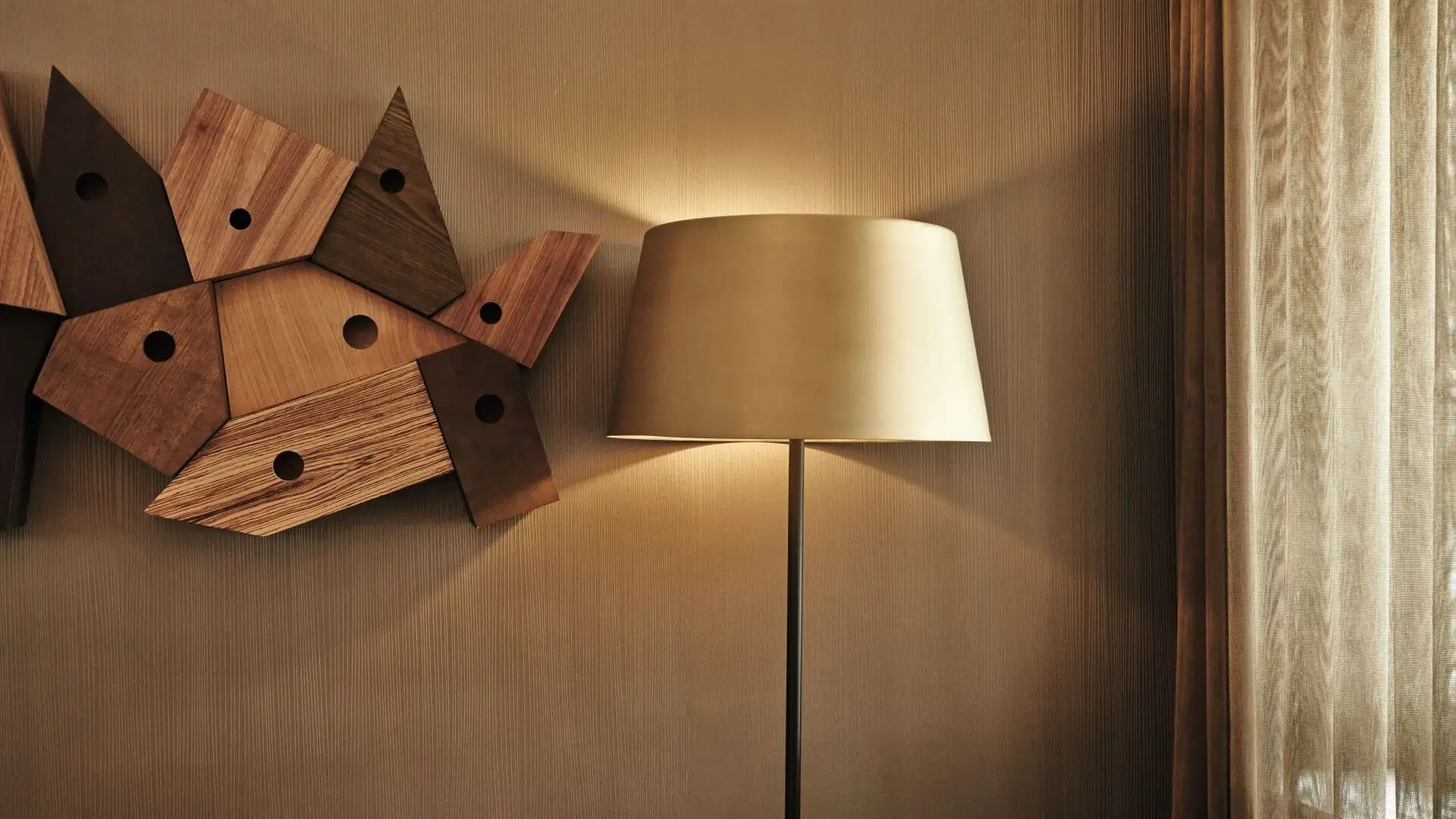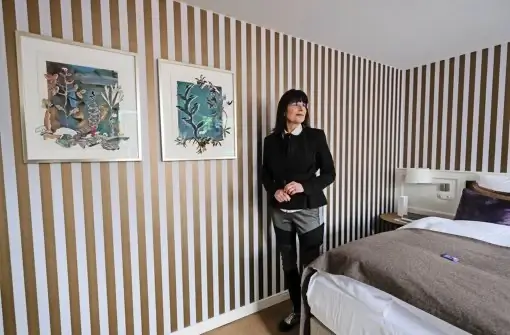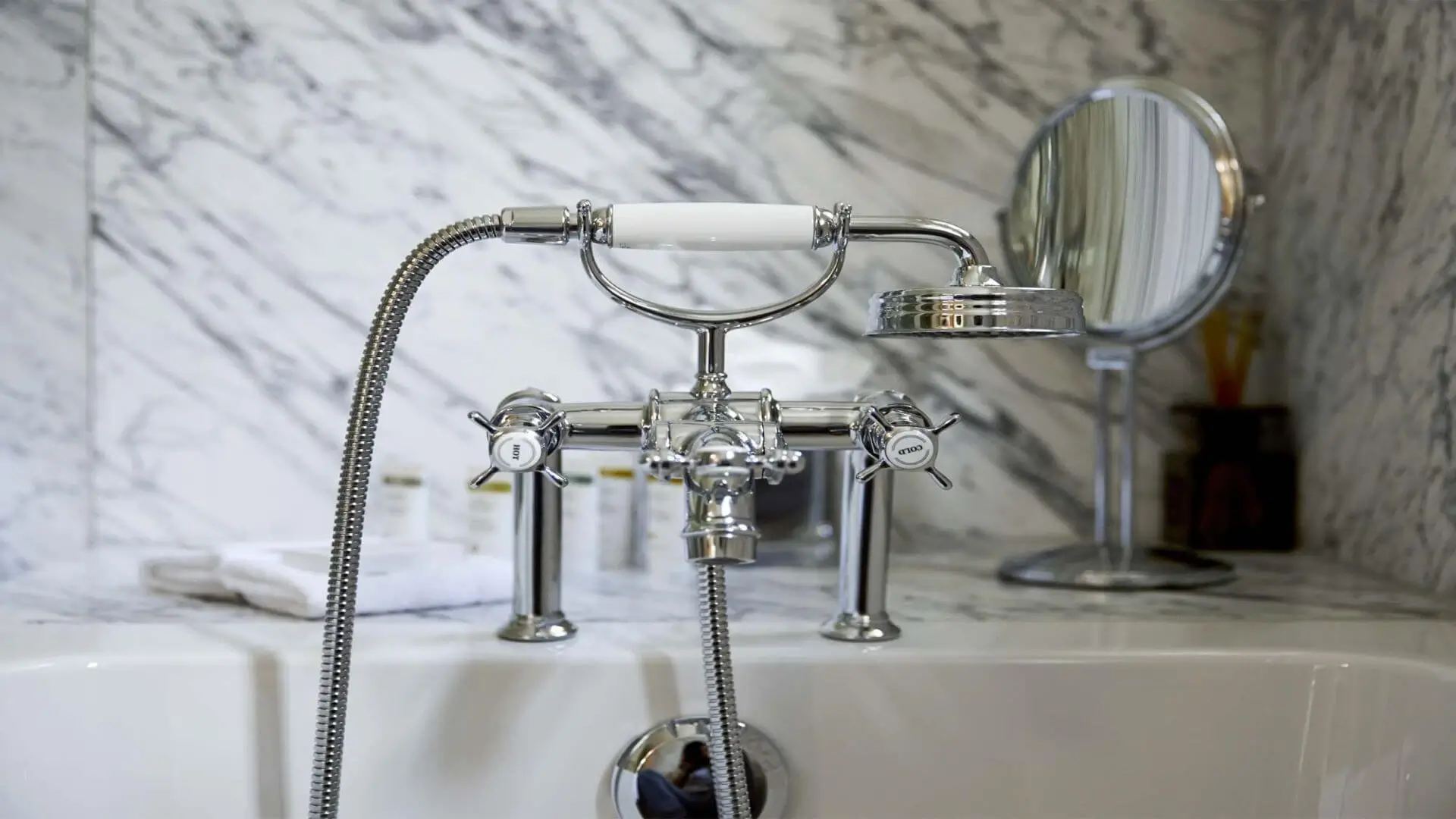 Customer reviews
Our guests share their experiences of the Waldhotel Stuttgart