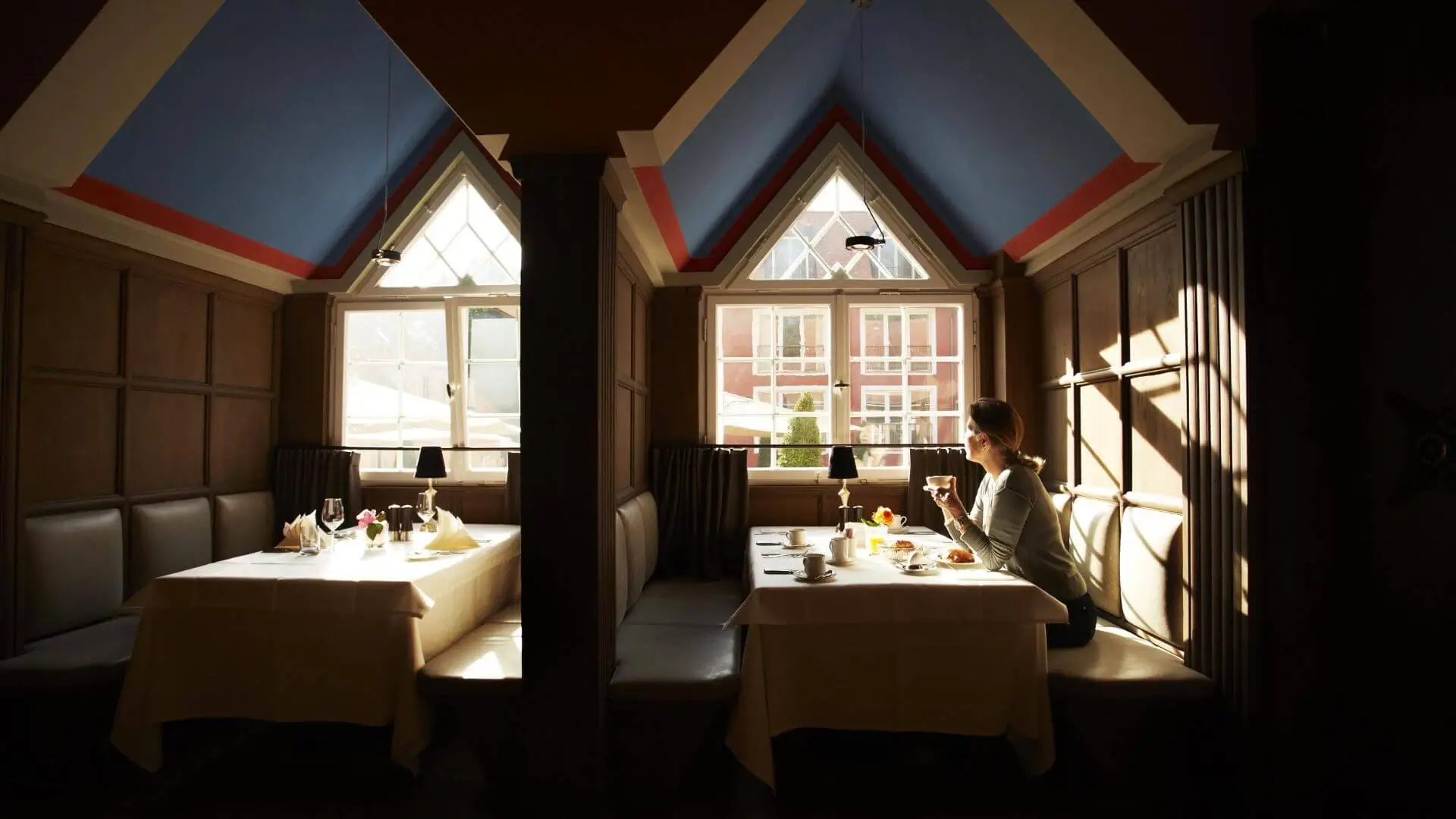 Welcome to Restaurant Finch
The destination for gourmets in Stuttgart
Sitting comfortably in one of the historical window niches, a small fire crackles in the fireplace and plates with spicy smelling food are placed in front of you on the table: A candlelight dinner or a meal with friends in our restaurant Finch at the Waldhotel Stuttgart is an experience for all the senses. Our team will be happy to recommend an accompanying wine with your dinner and serve digestives from regional distilleries.
Our gourmet restaurant is located in the oldest and listed part of our property. The former summer house, built around 1910, has been carefully restored: in addition to the window niches- today particularly popular tables for four people- the original wooden coffered ceilings have been lovingly restored and preserved to enhance their timless beauty. Our restaurant is named after the finch, which symbolizes the proximity to the forest as an illustration in connection with our name.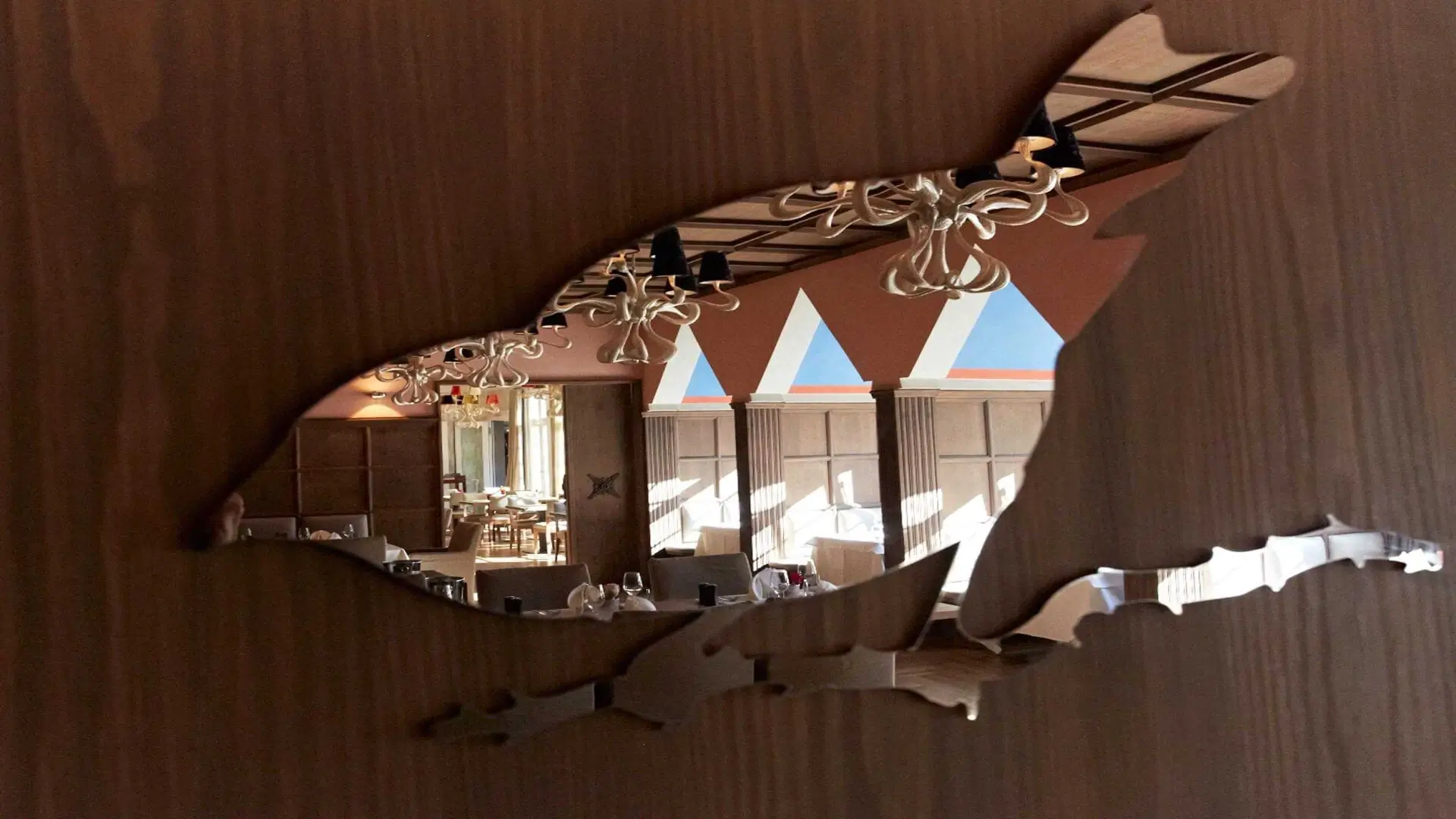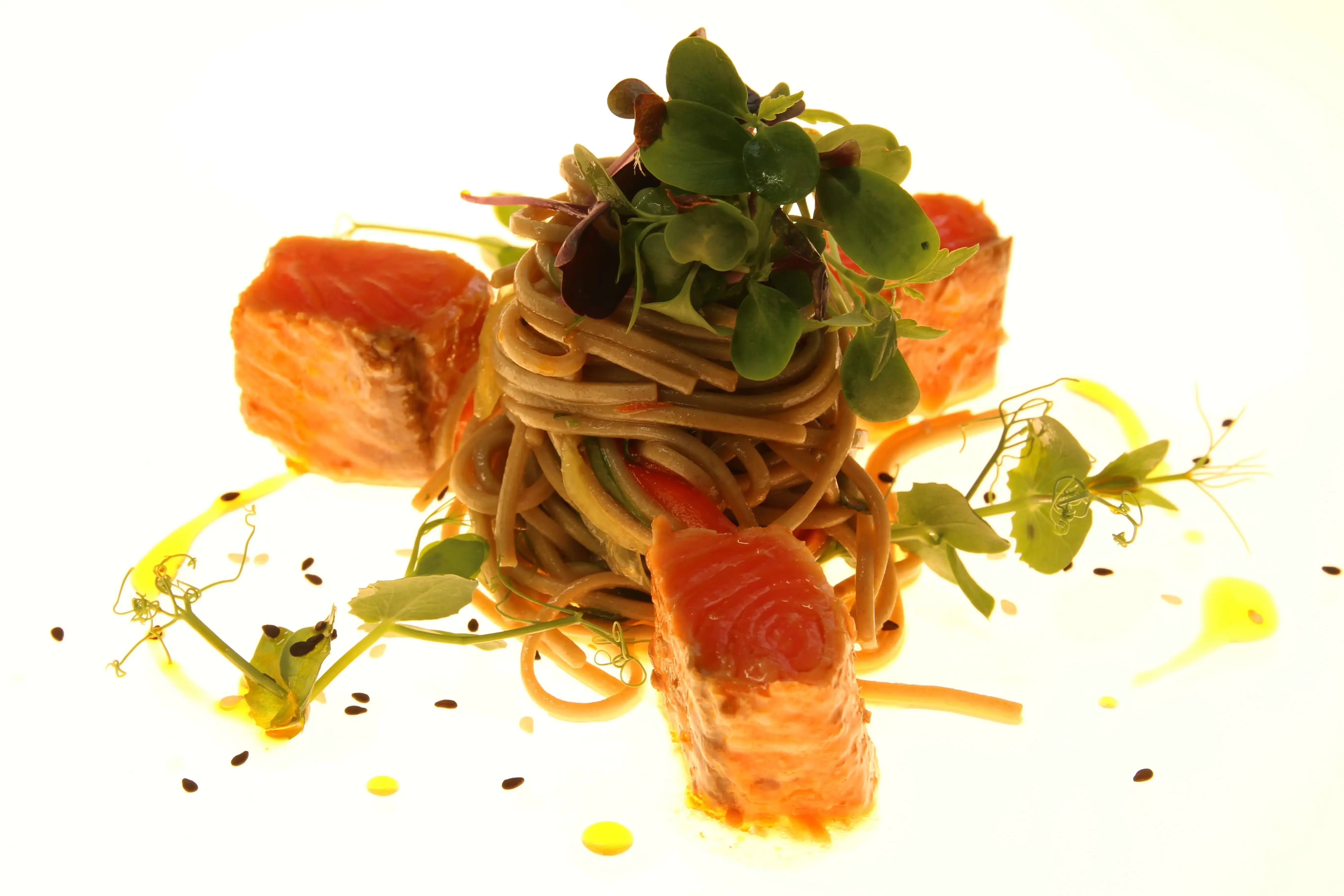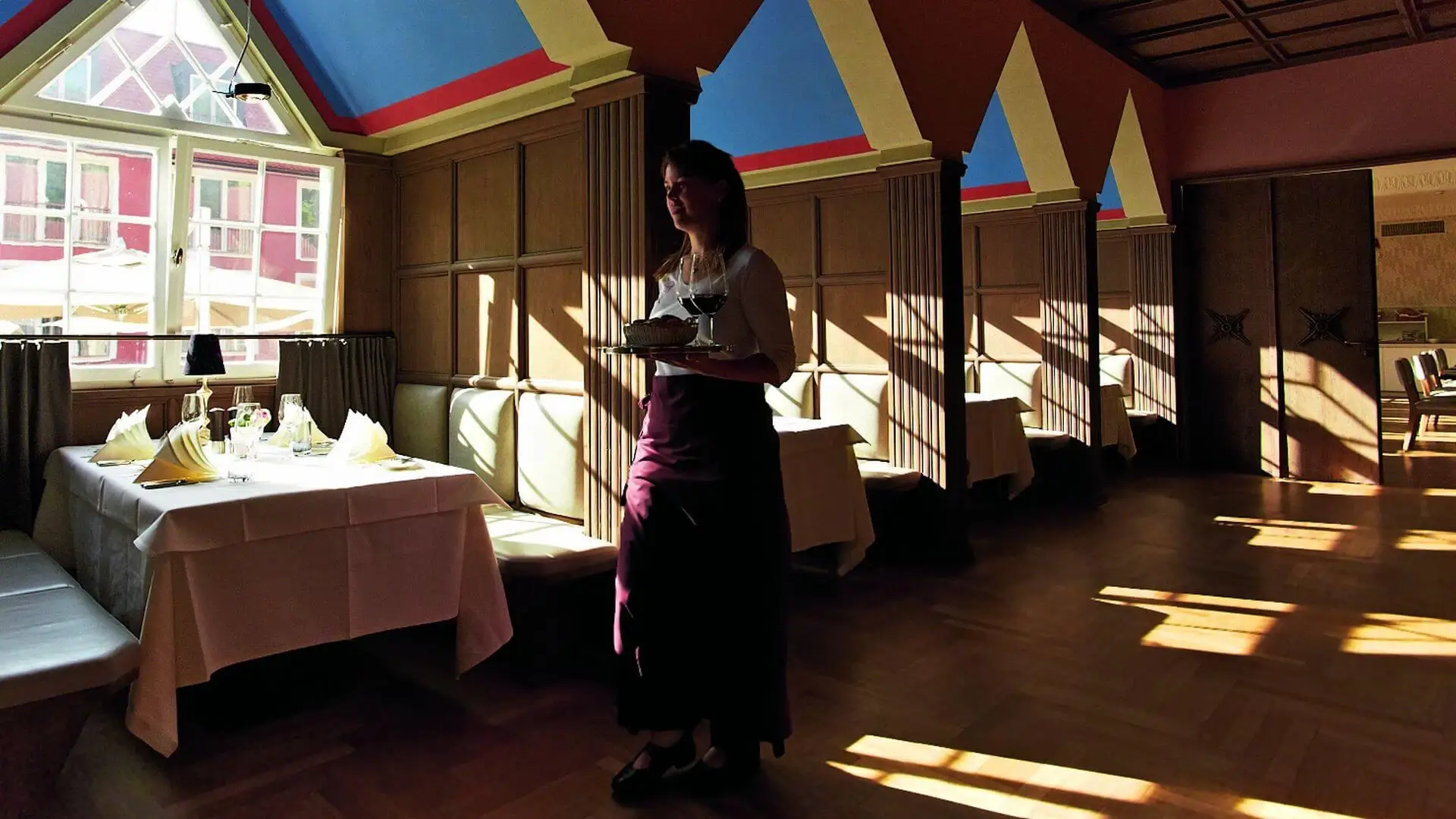 The restaurant in Stuttgart for your family celebrations
Our restaurant Finch is small enough to be cosy, but also offers space for extended tables as well. Gourmets from Stuttgart and the surrounding areas can also arrange larger family celebrations such as birthdays, confirmations or communions, or meet for a very special Easter meal within this space.
We offer an all-inclusive service for your celebration, whether it is a baptism, wedding anniversary, banquet, or Christmas dinner; simply contact the team in our event department. We will also be able to advise you on menu suggestions and decorations.
If you would like to get an idea of our cuisine before your visit to restaurant Finch, or simply wish to daydream a little, feel free to explore our menu. You will find a selection of seasonal dishes and matching wine recommendations as well as exquisite starters, soups, meat, and fish dishes and desserts, served year round. For vegans and vegetarians, we are pleased to offer delicious meat-free dishes, for which we also use only the finest and freshest ingredients.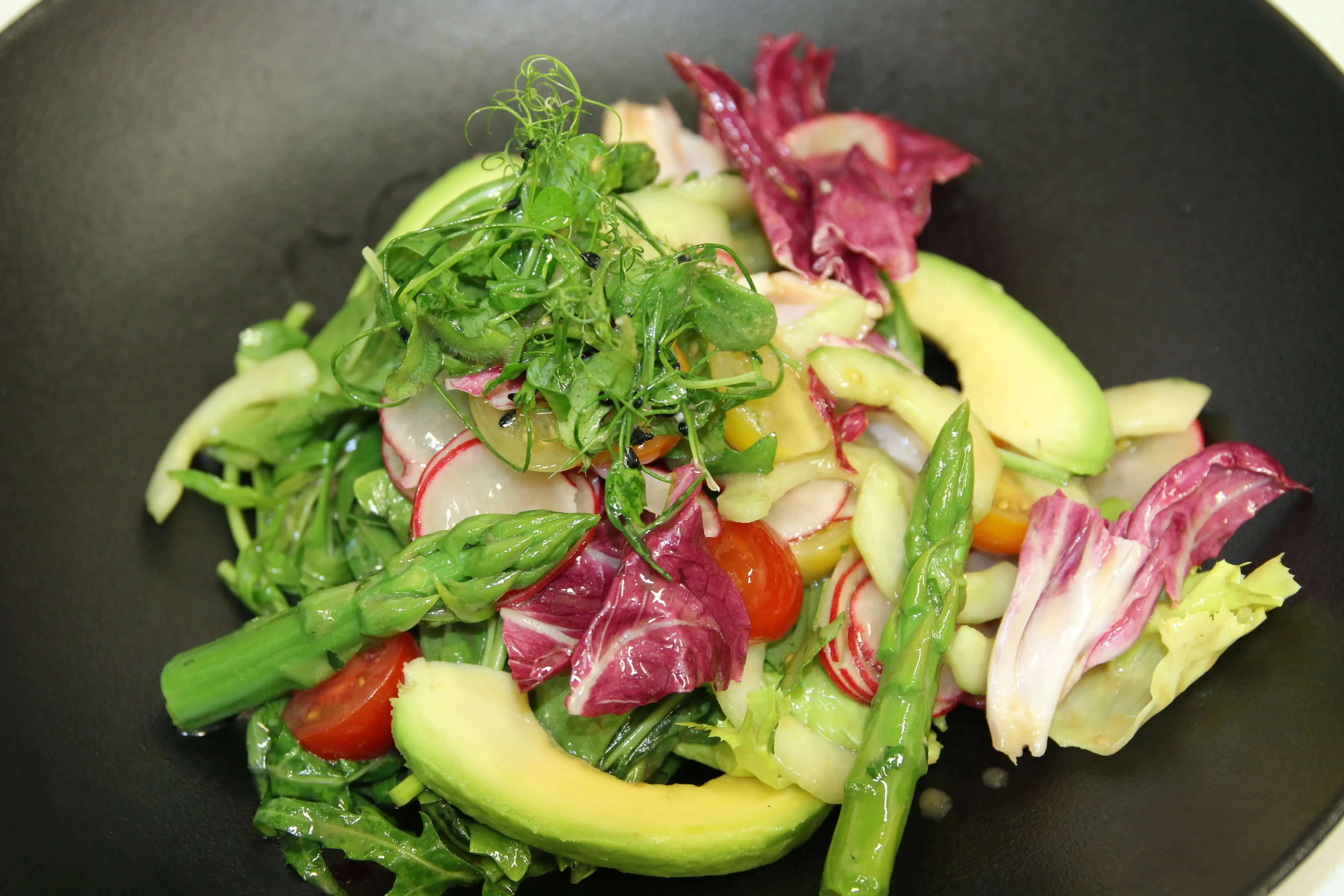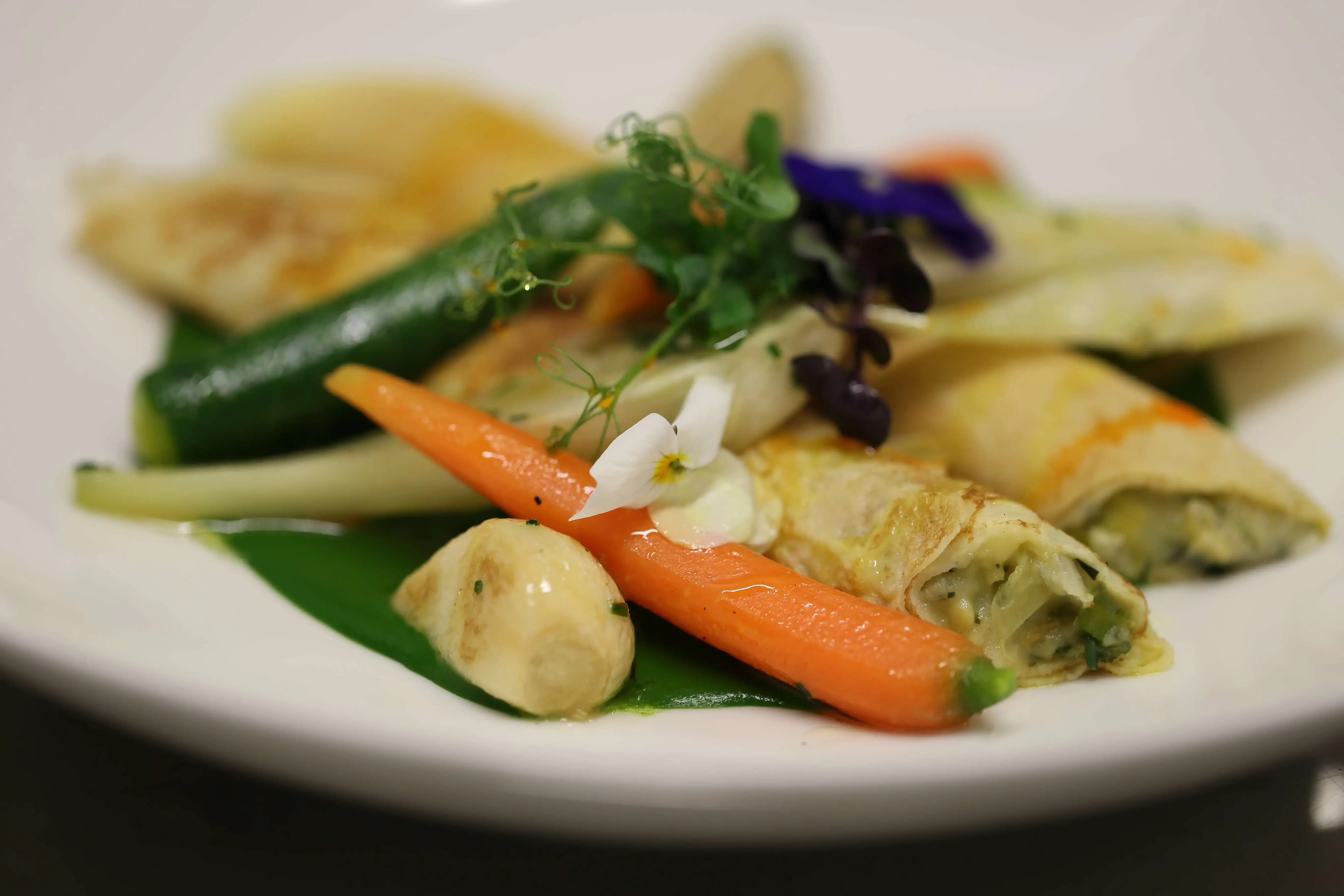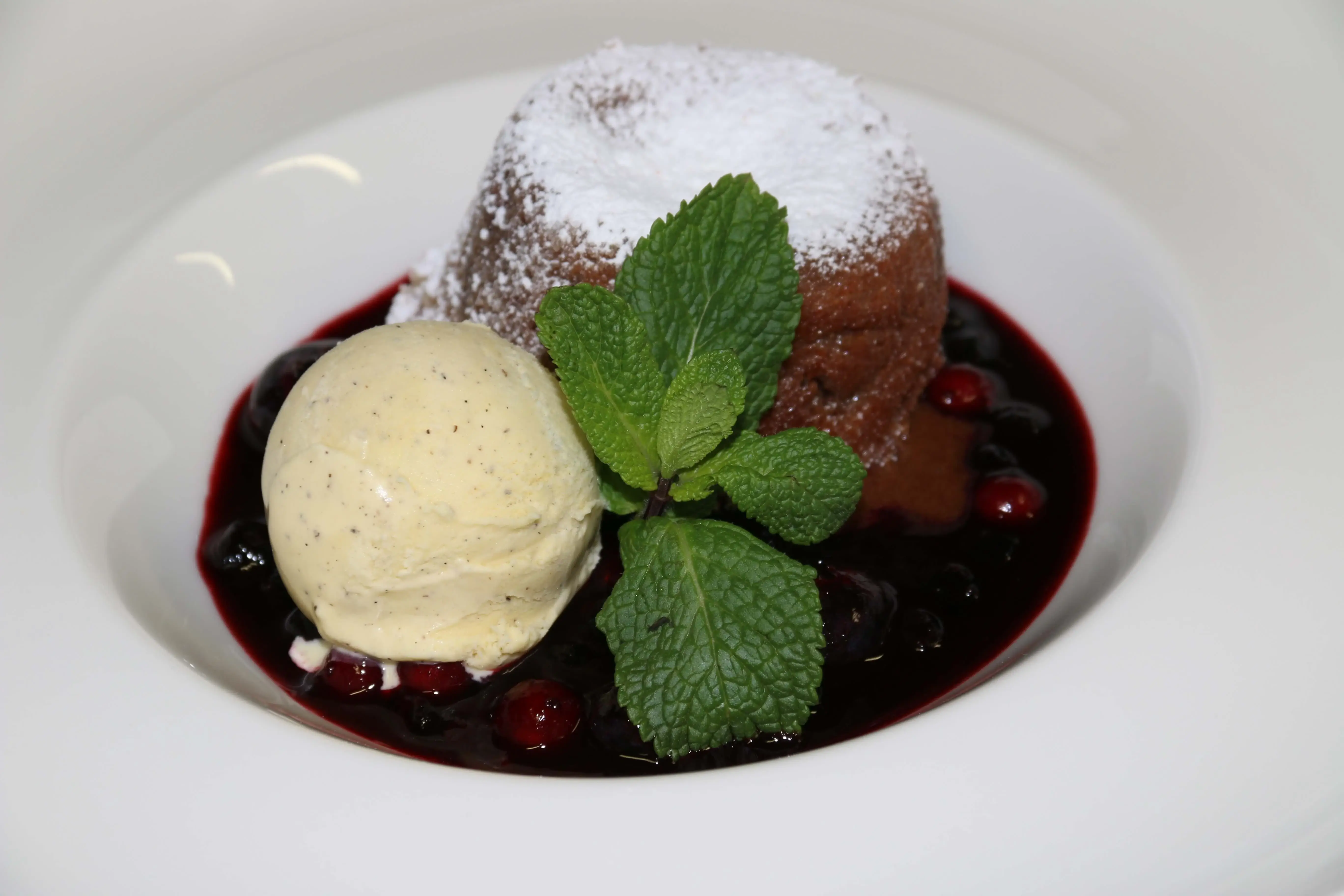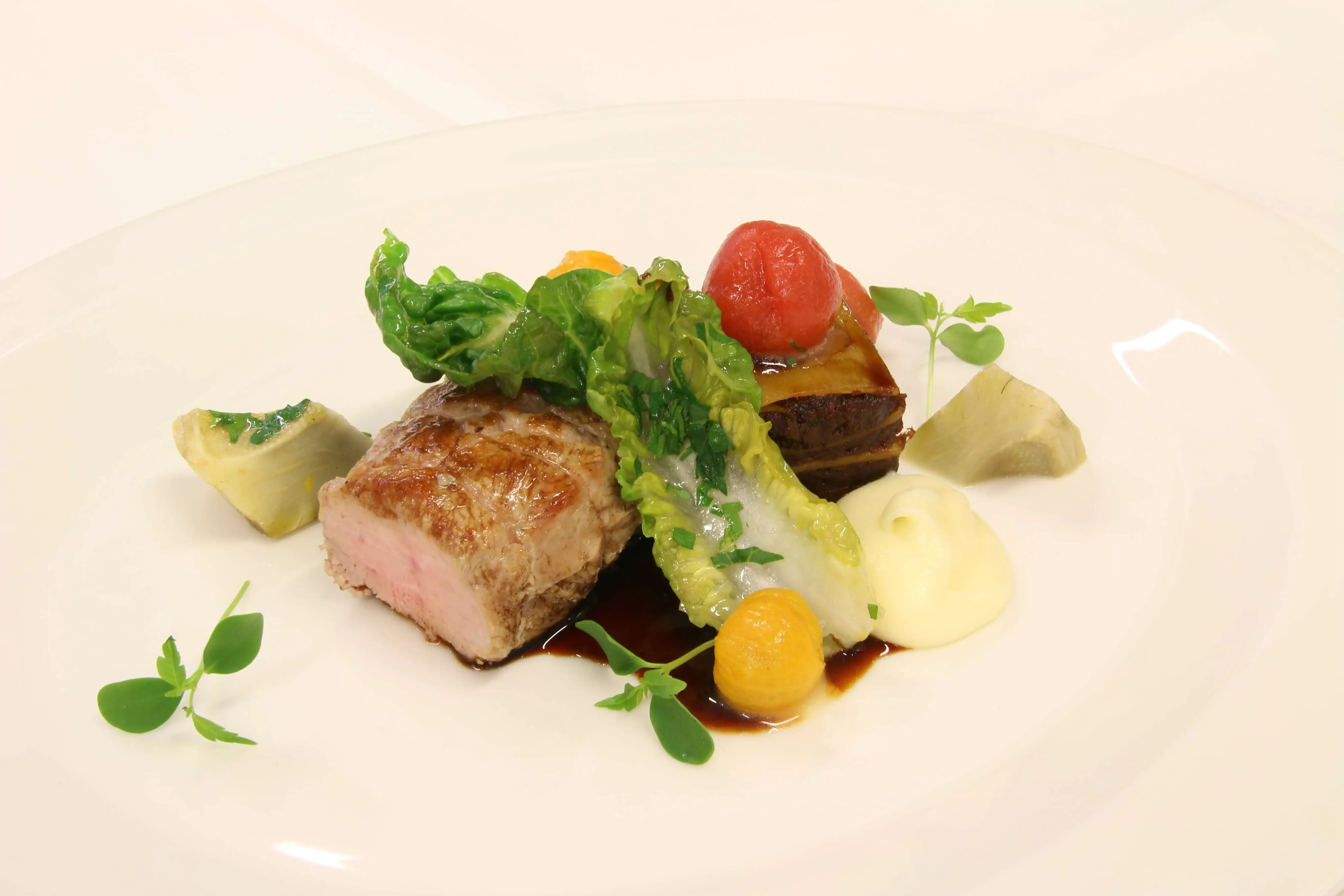 Restaurant Finch
Exquisite food at a glance.