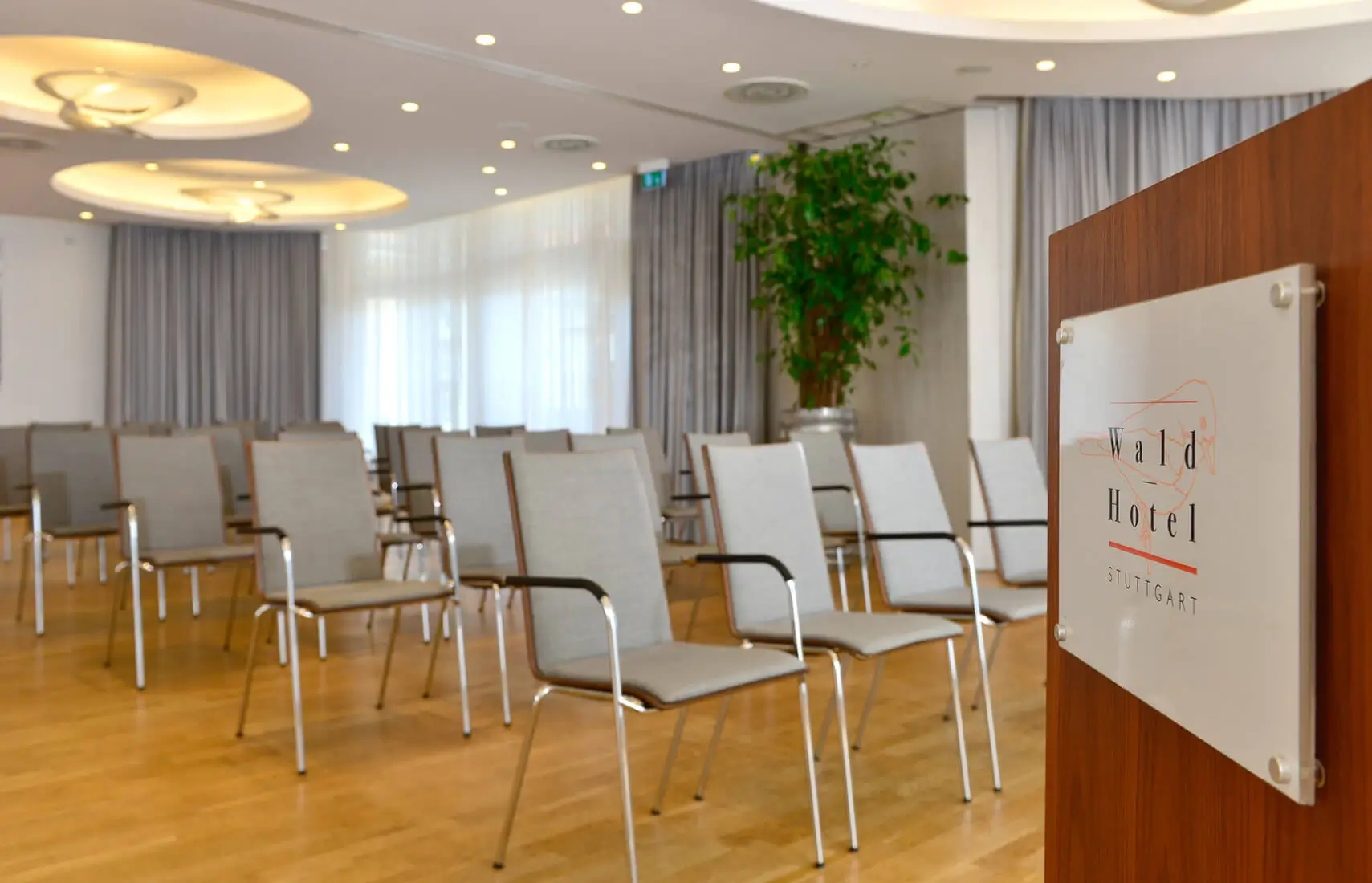 Your conference hotel in Stuttgart
Perfect organisation and a stimulating atmosphere
Concentration and creativity are key points to success of any seminar or meeting. Our conference hotel in Stuttgart offers an atmosphere of peace, professionally equipped seminar rooms, and an inspiring setting to develop new concepts. Whether hosting conferences, advanced training, or management meetings, our experienced team will ensure an attention to each minor detail, allowing the event to run smoothly, while you focus on the business at hand.
Close to the city centre, but quietly located by the forest; our hotel in Stuttgart is easily accessible for participants by car or public transport and guarantees undisturbed meetings, discussions, and conversations. Depending on the size of the group, you can choose from six different conference rooms. With different conference packages, each seminar can be planned individually to your goals and purposes.
Additionally, our hotel near trade fair centre Stuttgart provides choice between rooms of various sizes and categories for your stay during your business trip.
Your "MICE" Hotel in Baden-Württemberg
We offer a suitable conference room as well as a large selection of attractive side events for your conference or company event. The diverse indoor and outdoor events include forest and city rallies, soapbox races and small break events and are specially tailored for team building and incentives. Simply contact the event team of our conference hotel in Stuttgart. In cooperation with our event agency, we will work with you to create the most suitable programme for the needs of your company and the interests of your guests.
As a highlight of your event, company anniversary or Christmas party, you can also organise a festive banquet in our conference hotel. Our kitchen team will prepare an exquisite menu or buffet that your guests will certainly remember for a long time.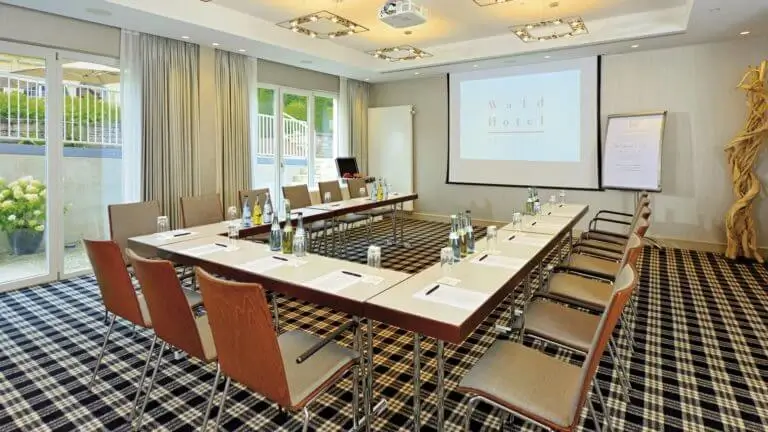 Conference details of the Waldhotel
Successful meetings and concentrated sessions in the Waldhotel Stuttgart.
Contact us for your conference at the Waldhotel Stuttgart
Customer reviews
Our guests share their experiences of the Waldhotel Stuttgart