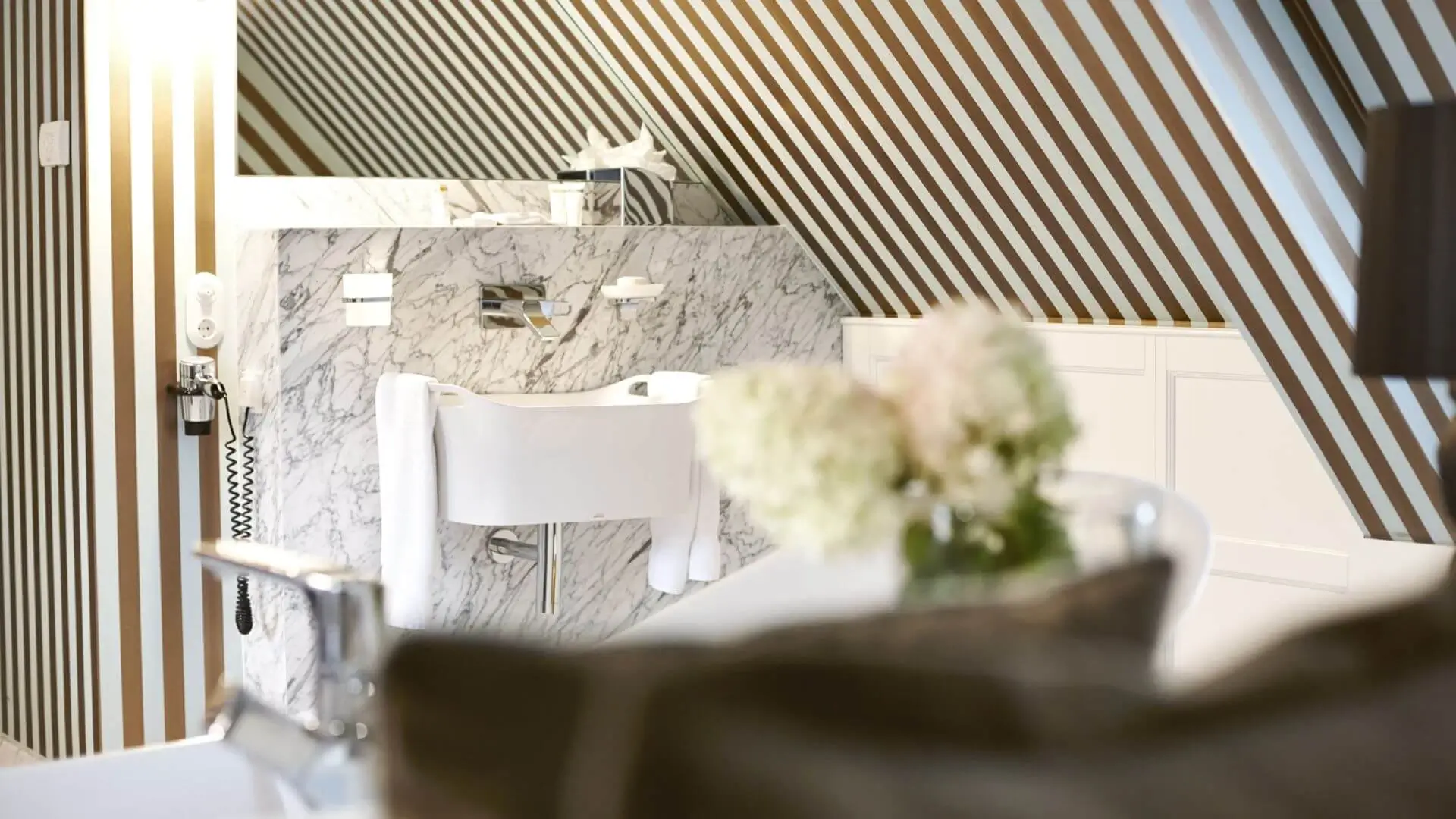 A luxurious holiday in the best hotel in Stuttgart
Our Junior Suite offers space for both couples and families
Staying in our Junior Suite is the epitome of luxury, complete with a spacious, free standing bathtub. Relax in the hot, fragrant water as the sun shines into your room with the greenery of the forest sparkling in the distance through the window. With high quality interior and furnishings, created by designers, the Junior Suite is ideal for business and weekend trips in a hotel in Stuttgart.
The striped wallpaper and natural colours found in our Junior Suite embody the forest and its green paths. With up to 50 square meters of living and sleeping space, and a generous 1.80 x 2.10 meter large bed, there is plenty of space for up to two guests to relax.
If you need peace and quiet after an eventful day on your city trip, allow yourself to lean back onto your pillow for a few minutes. As you listen to the chirping of the birds and the rustling leaves of the nearby forest and garden, close your eyes and dream about the excursions that will take place in the following days. Afterwards enjoy a cup of coffee from your in-room Nespresso machine, enjoy its stimulating scent and soon you will be fit for your next adventure.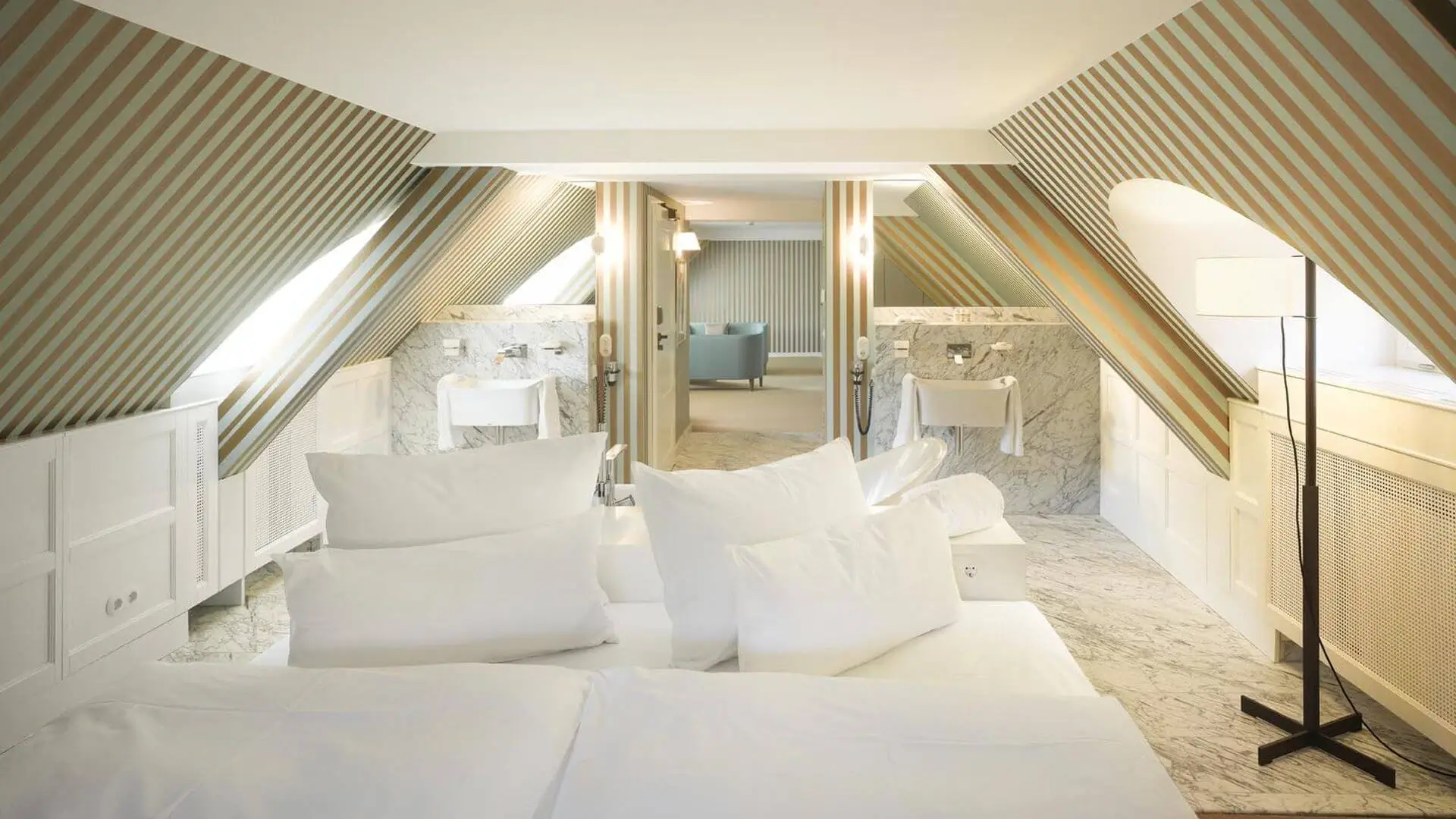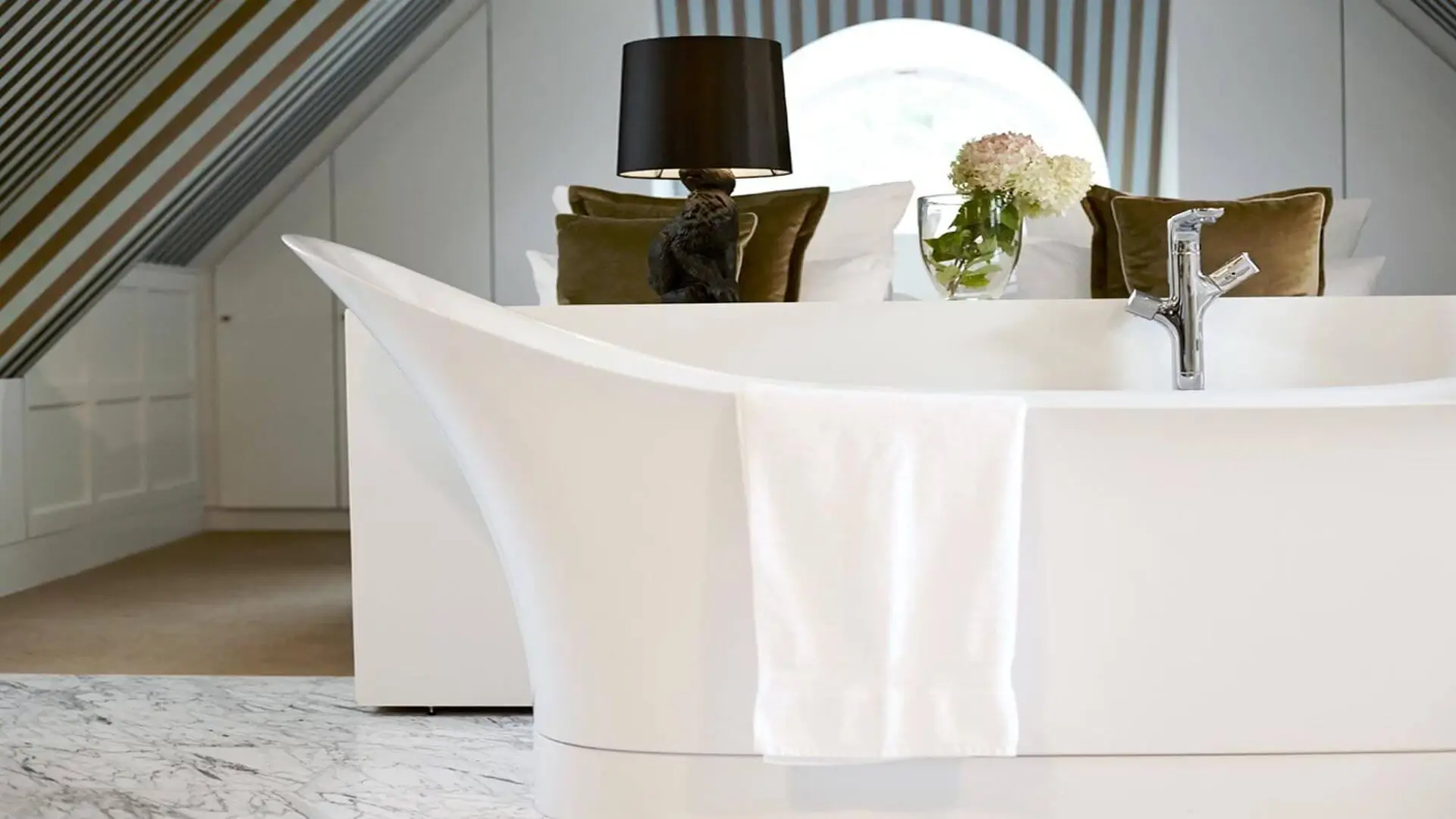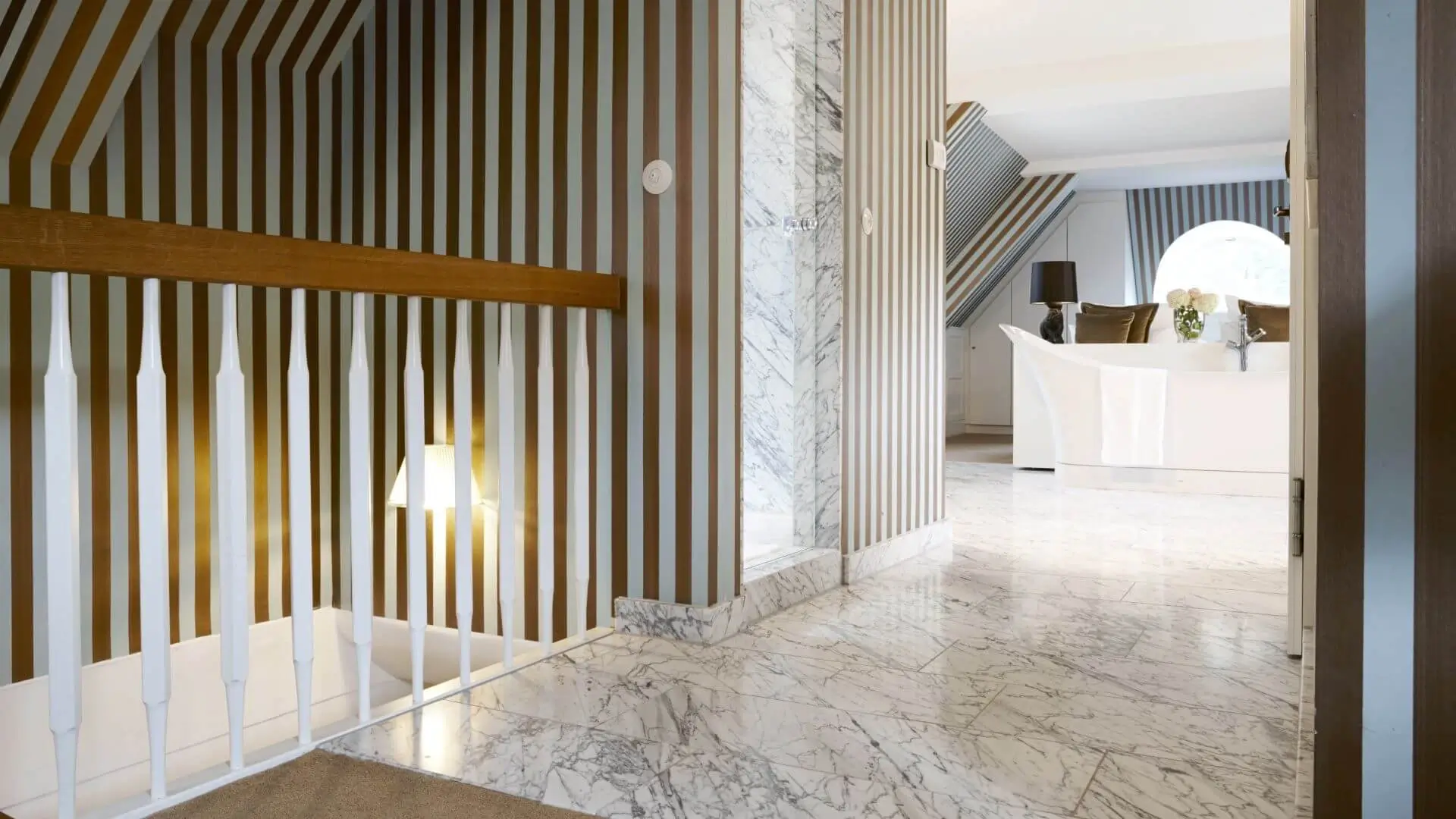 The hotel room for your luxury vacation, city trip or family vacation
Whether planning a city trip, a relaxing weekend or a luxurious holiday at the best hotel in Stuttgart, the Junior Suite can be booked as either a single or a double room – ideal for trips alone or as a duo. Junior Suites are also able to be combined into at 125 square meter master suite, allowing space for up to six guests. Located in the historic, heritage-listed part of the building, this makes the Junior Suite ideal for a trip to Stuttgart, whether visiting for a cultural trip to Stuttgart or for a family holiday to Baden Württemberg with all your loved ones.
Our hotel in Stuttgart has received the best ratings in various booking portals, in part due to the exclusive interior design. The Junior Suites are equipped with high quality English carpets and marble flooring throughout, with a free standing bathtub, a marble bathroom with ample natural daylight, shower and separate toilet.
Business travellers are welcome to feel at home in our trade fair hotel in Stuttgart. After strenuous meetings, you can relax in your small retreat, prepare your next appointments in peace and quiet and recharge your batteries so that the next day will be a complete success.
Please note that the Junior Suites of the Waldhotel Stuttgart do not have lift access and can only be reached by stairs.
>>Our Junior Suite is filled with a love of detail. From crescent-shaped windows, casting a warm light into the room, to the free-standing bathtub - no wishes remain unfulfilled.<<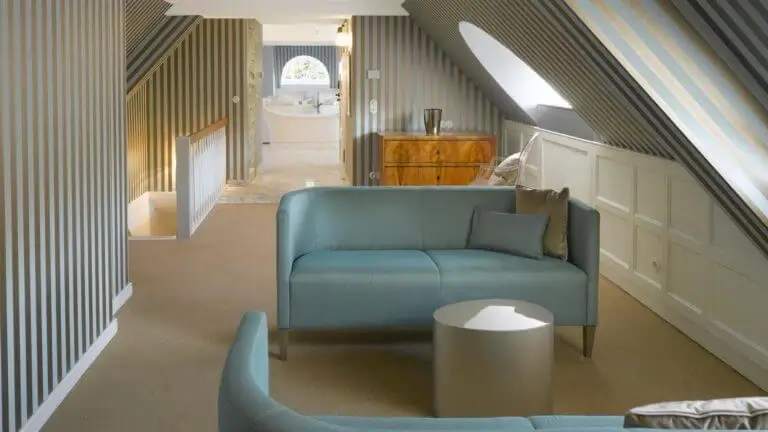 Convenient online booking of hotel rooms
Book our junior suite at the guaranteed best price!
Customer reviews
Our guests share their experiences of the Waldhotel Stuttgart