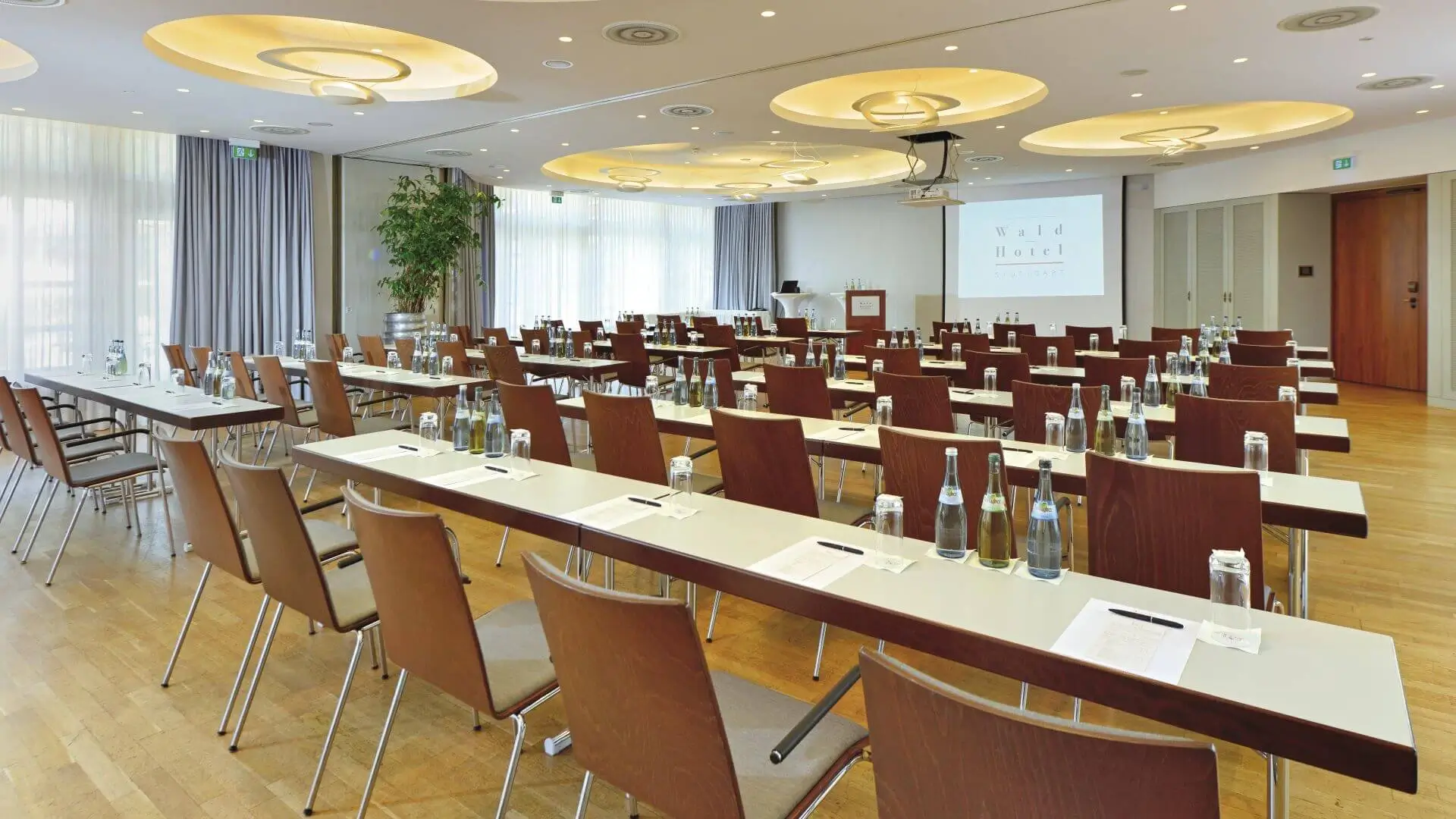 Your place for creativity and success
The conference rooms at the Waldhotel Stuttgart
A total of 94 stylishly furnished hotel rooms as well as 2 suites, six tastefully designed conference rooms with plenty of daylight, direct access to the garden and to our terrace- at the Waldhotel Stuttgart, the participants of your meeting, your conference or company event will find an ideal setting to concentrate on their work and develop new ideas. Whether 20 or 120 creative minds take part in your event: we will offer a suitably sized conference or seminar room.
All six event rooms of our seminar and business hotel in Stuttgart are air-conditioned and equipped with state-of-the-art conference technology and Wi-Fi. The rooms are range 40 square meters  and 185 square meters in size, so that you can choose the perfect room for your conference depending in the size of the group.
This is the conference area of our conference hotel Baden-Württemberg
With 185 square meters, the ballroom is the largest of our conference rooms. If required, the area can also be divided into two separate seminar rooms. The ballroom is flooded with natural daylight and the warm wooden parquet creates a pleasant atmosphere. It borders to the foyer, where you can welcome your guests at tall tables prior to your seminar or event.
From the "Lindensaal", participants have a great view into the countryside. This space is 105 square meters in size, is located apart from the main building and has its own terrace with access to the garden. Here you will find absolute peace and serenity, thanks to the seclusion of the space and the private toilet area, so you can work undisturbed or meet your business partners for conferences and meetings.
The conference rooms "K1" (40 square meters) and "K2" (55 square meters) are ideal for meetings or seminars with smaller groups. Both rooms are located on the garden floor of the hotel building and have plenty of daylight as well as the latest conference technology.
With 51 square meters, the "Elsässer room" is a smaller meeting room of our conference hotel in Stuttgart. It is located in the historical area of our hotel in the immediate vicinity of the restaurant and is therefore not only ideal for conferences or meetings, but also for your business dinner.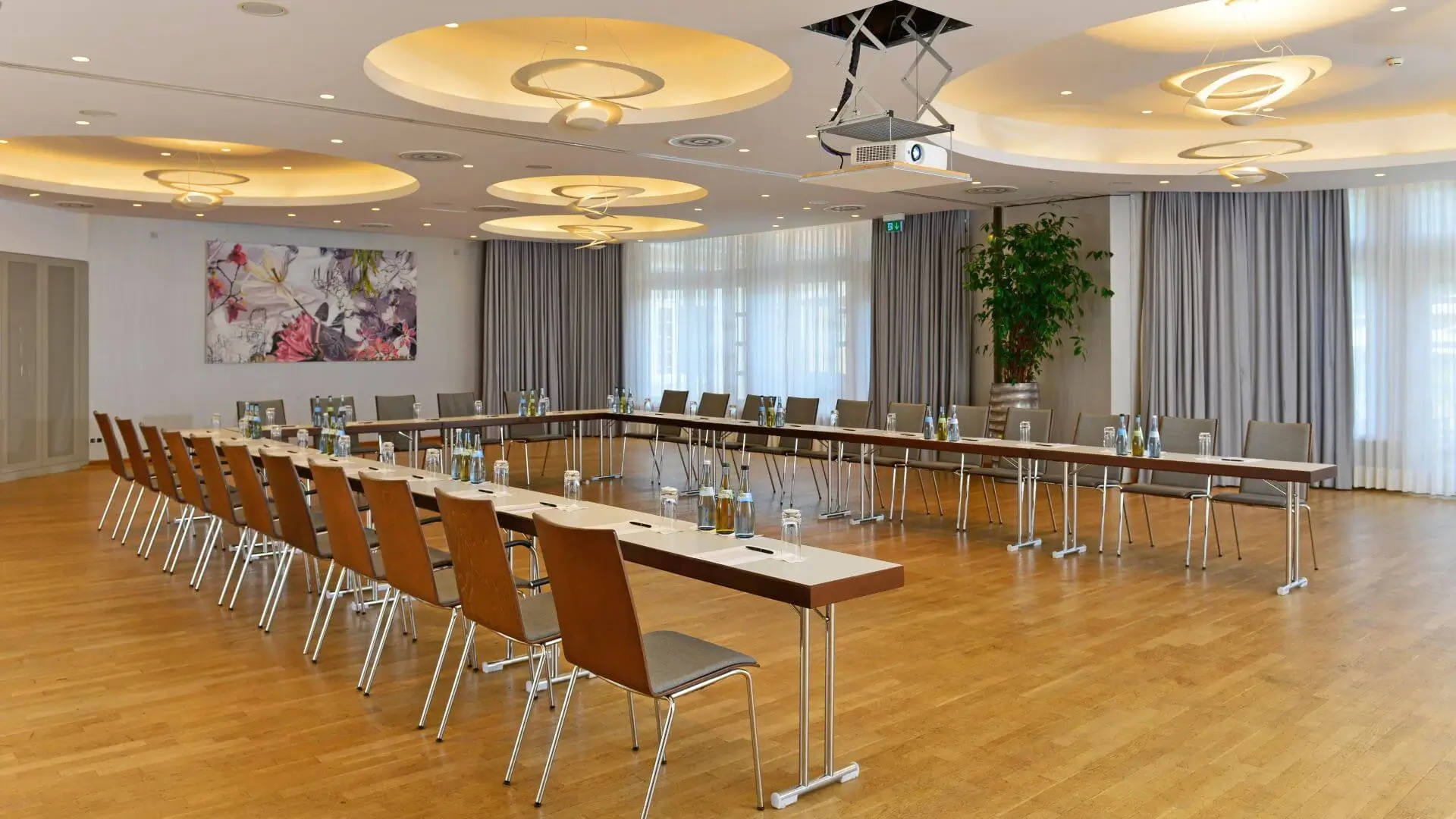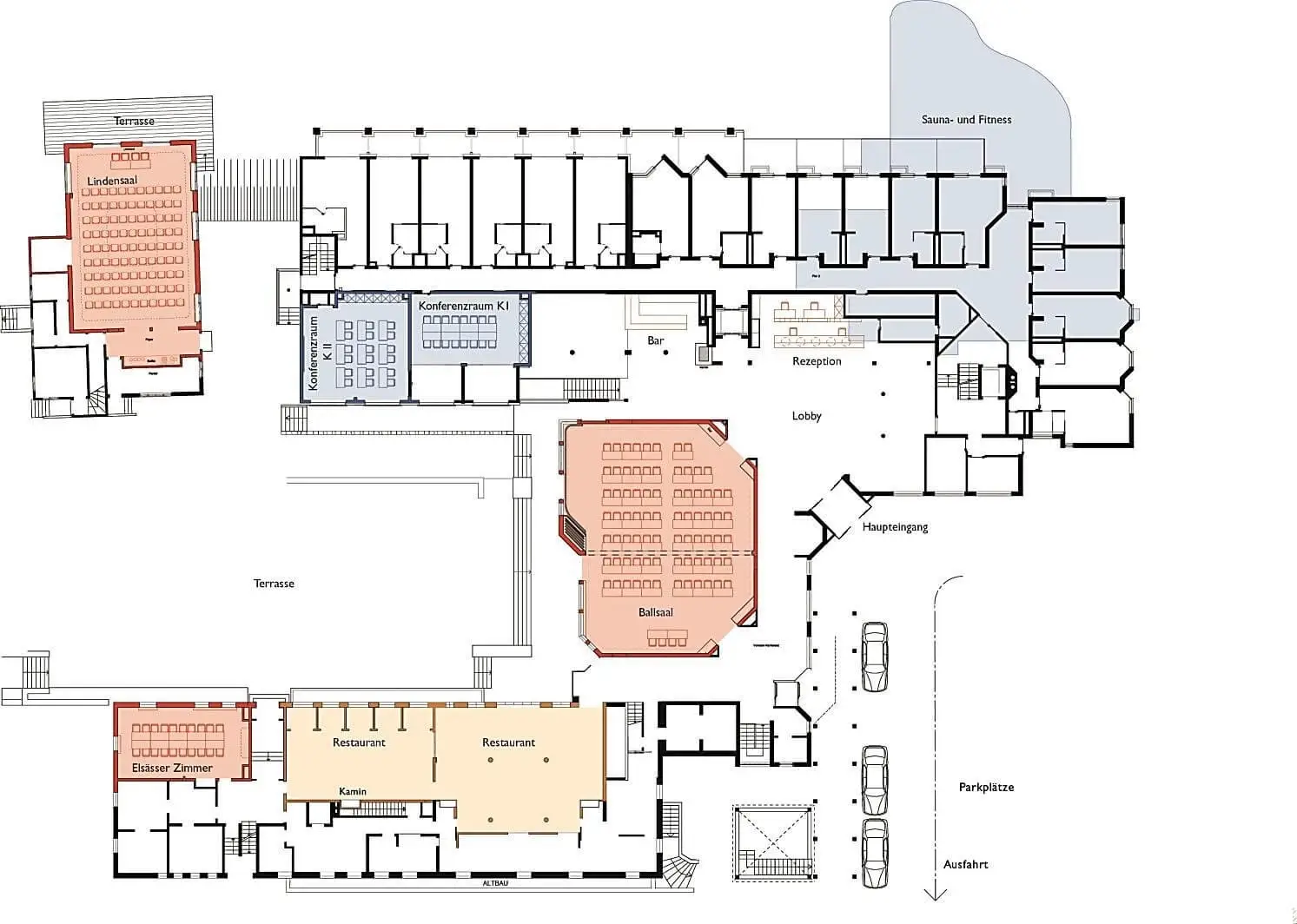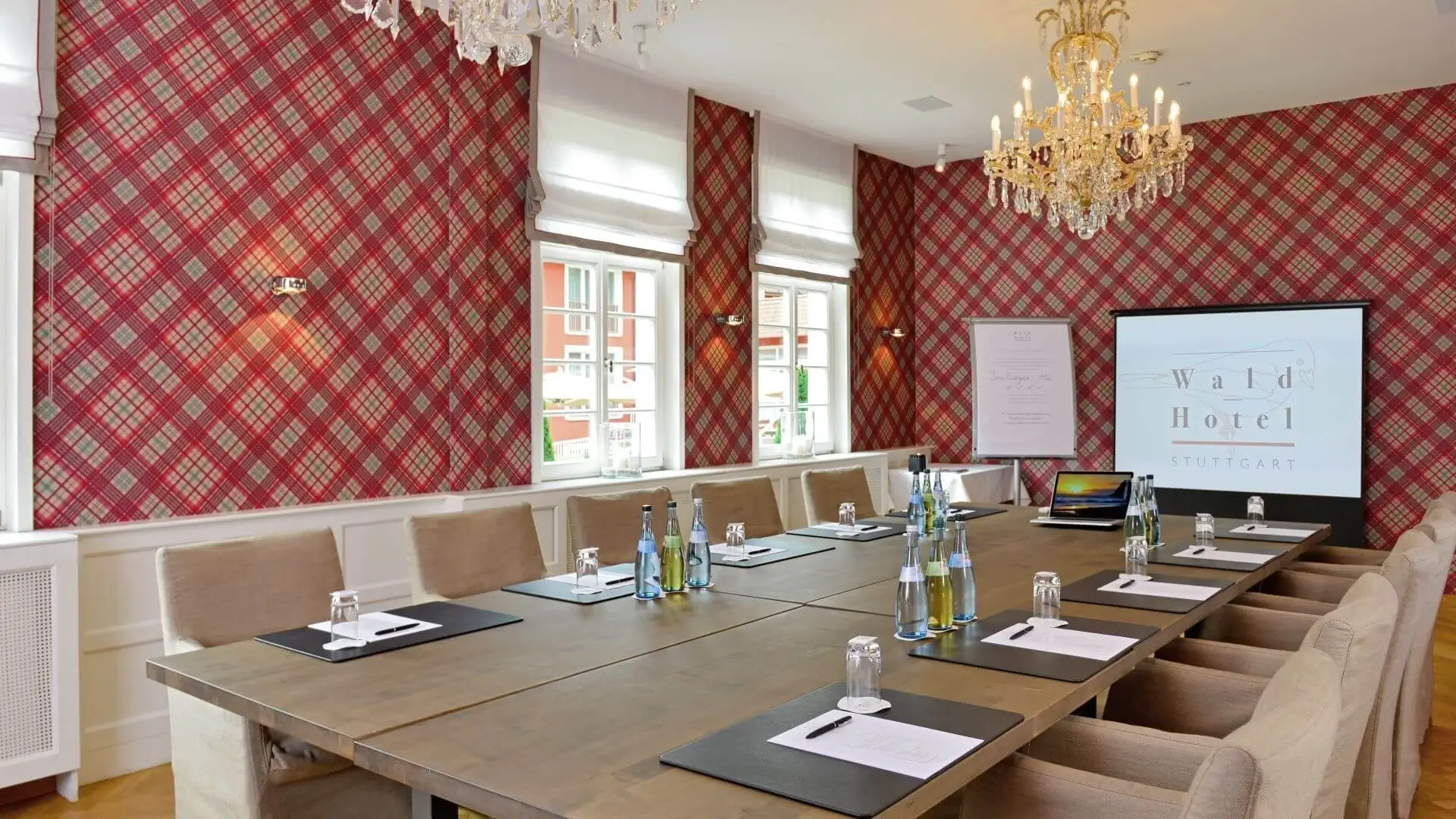 The event location for "MICE" and team events in Southern Germany
The Waldhotel Stuttgart is not only the perfect place for successful, productive conferences, but also the ideal accommodation for your business trip to Baden-Württemberg. In addition, we also offer attractive side events for "MICE" and company events on our property and nearby surroundings. Just contact us.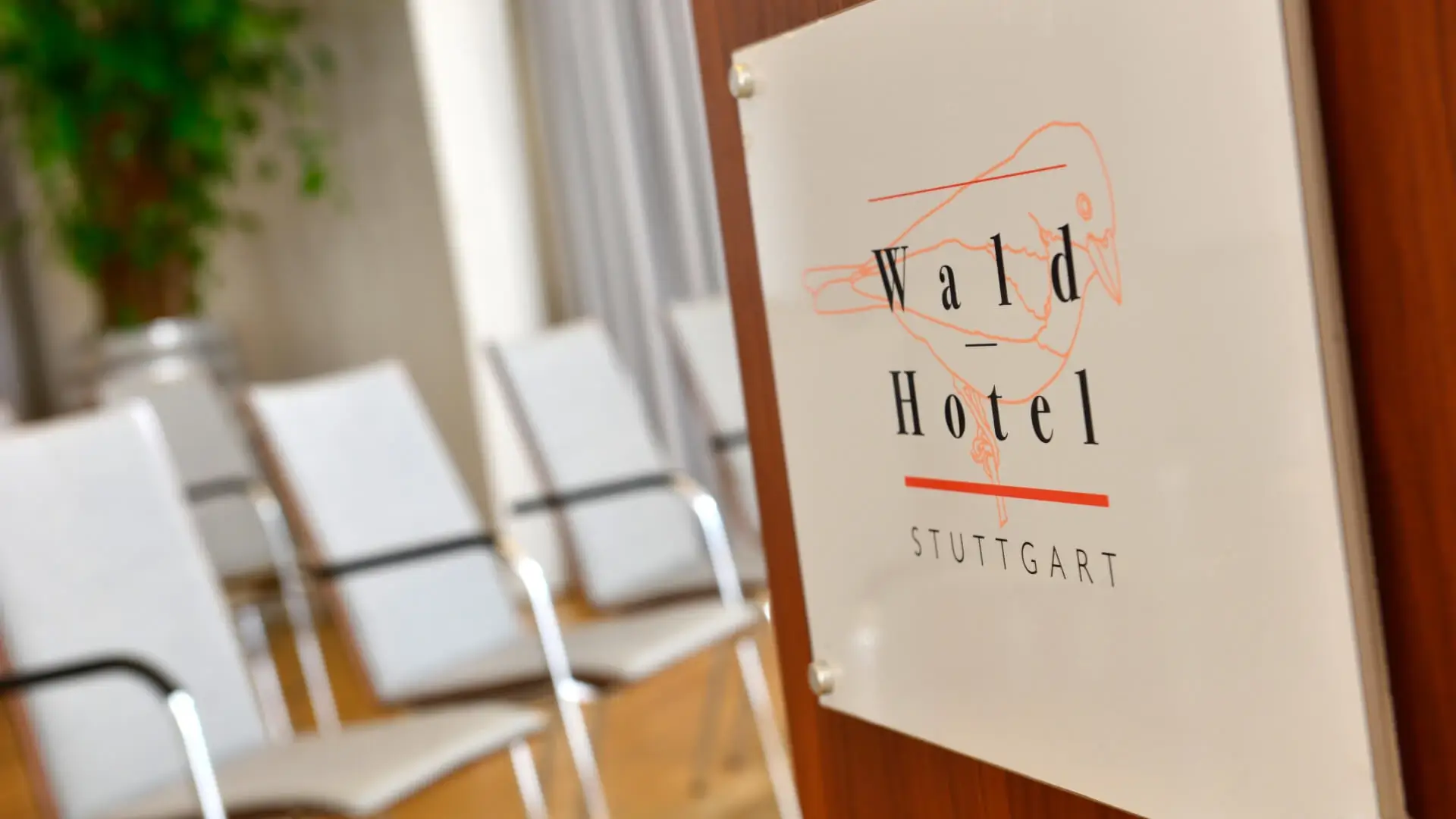 Online conference enquiry
Send us your seminar und conference enquiry. We will get back to you!
Customer reviews
Our guests share their experiences of the Waldhotel Stuttgart