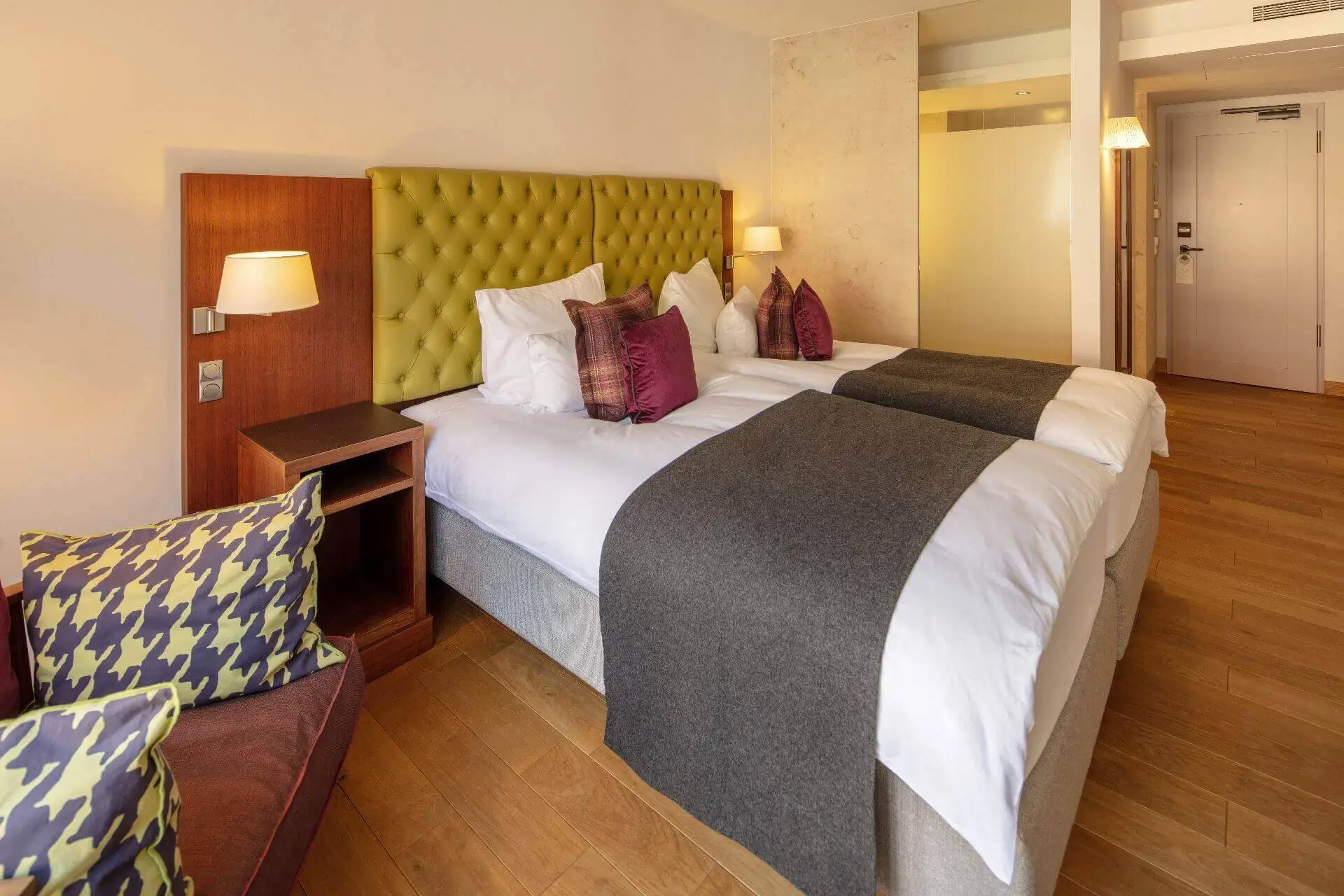 Cosiness for your overnight stay
Hotel rooms in the comfort category
After an eventful day including a city tour and visits to museums, returning to your room here at the Waldhotel Stuttgart is returning to serenity. Harmoniously decorated with wooden oak floors and fine fabrics, take a deep breath and enjoy a delicious cup of coffee from the Nespresso machine, found in your room as you reminisce about your trip. Enjoy a delicious meal in our Restaurant Finch, where you can plan your next trip over a glass of wine and our finest delicacies.
Built in 2011, our Comfort rooms are located in our new building – at up to 25 square meters, each room is spacious enough to sleep up to three people. The views include our beautiful inner courtyard and the forest, with the restaurants, relaxation area and reception desk within a short walking distance. All rooms feature beautiful natural sunlight, an open plan bathroom with frosted glass and natural stone, and are accessible by lift.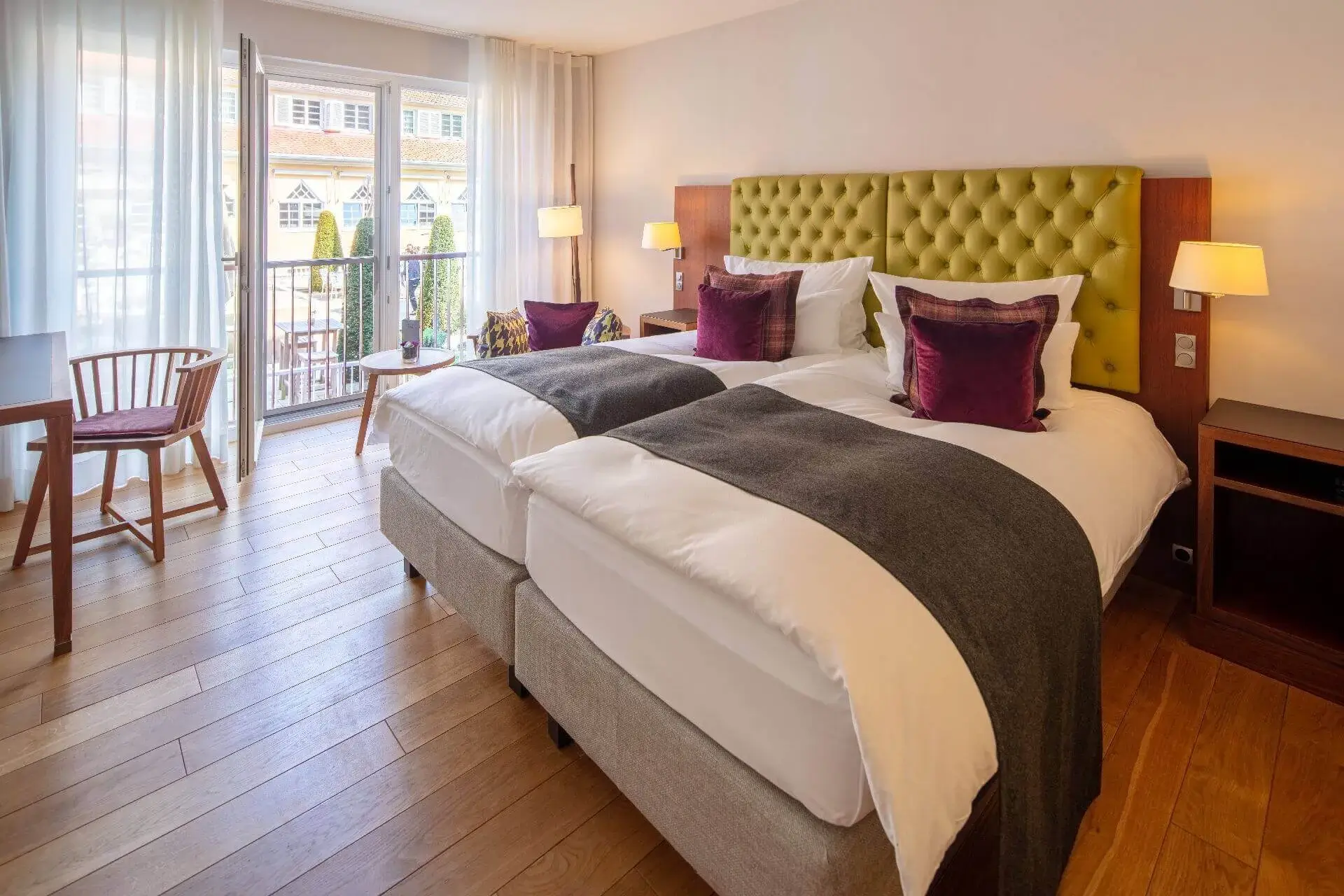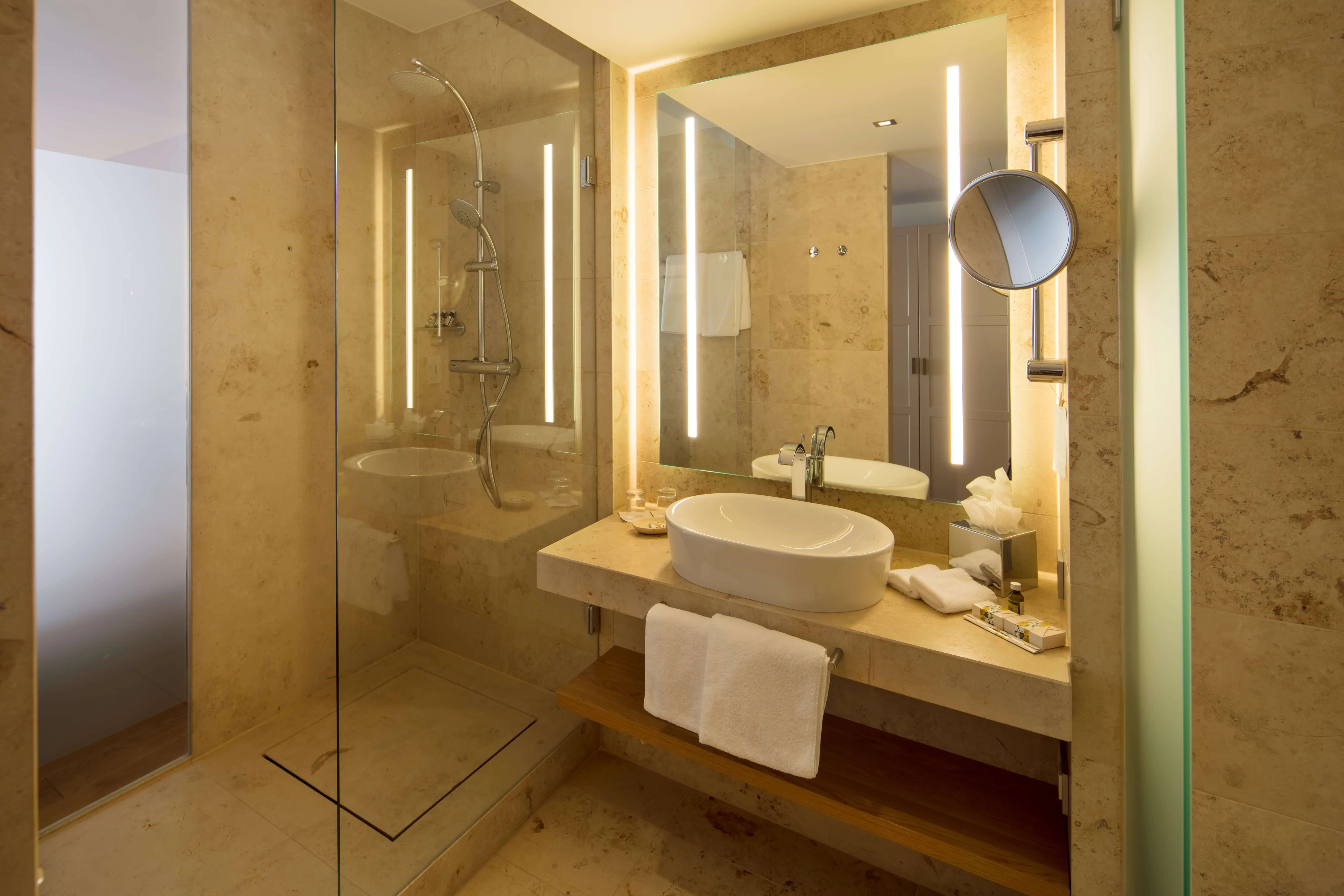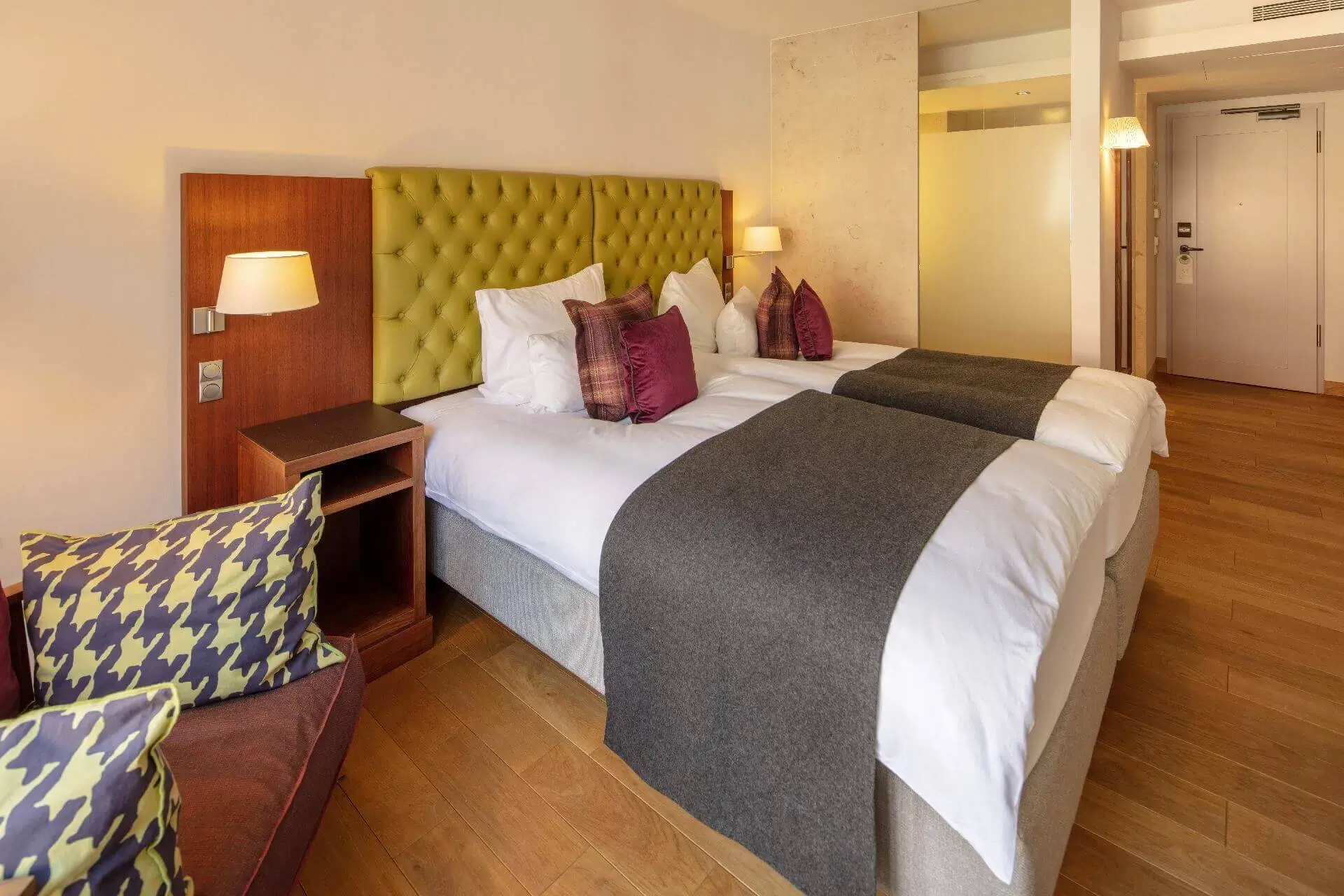 Accommodation for your business trip to Southern Germany
Whether for a weekend getaway or a sports holiday, the Waldhotel Stuttgart offers comfortable overnight accommodation with high quality furniture and beds - 0.90 x 2.10 meter (twin) or 1.80 x 2.10 meter (king), ensuring you wake up every morning with us well rested and ready for new adventures and experiences. Should you be looking for a hotel for your next business trip to Stuttgart, the Comfort category rooms are a perfect choice, offering a cosy atmosphere in which you can relax and rest following your appointments, meetings or longer car journeys.
Our Comfort rooms are all non-smoking and suitable for allergy sufferers, and a selection of Comfort rooms are able to be combined through a connecting door, comfortably transforming two double rooms into a family room for any holidays with children at the Waldhotel in Baden Württemberg.
This allows the whole family to enjoy the space together, or enjoy rest and time for themselves, with enough space to cater to the whole family. This is especially true when travelling, allowing for the ultimate rest and relaxation during their stay.
>>Should you prefer a room that does not have a single mattress, book our Comfort category with the bed separation option. These rooms overlook our beautiful inner terrace, which invites you to linger and watch the world go by over a drink.<<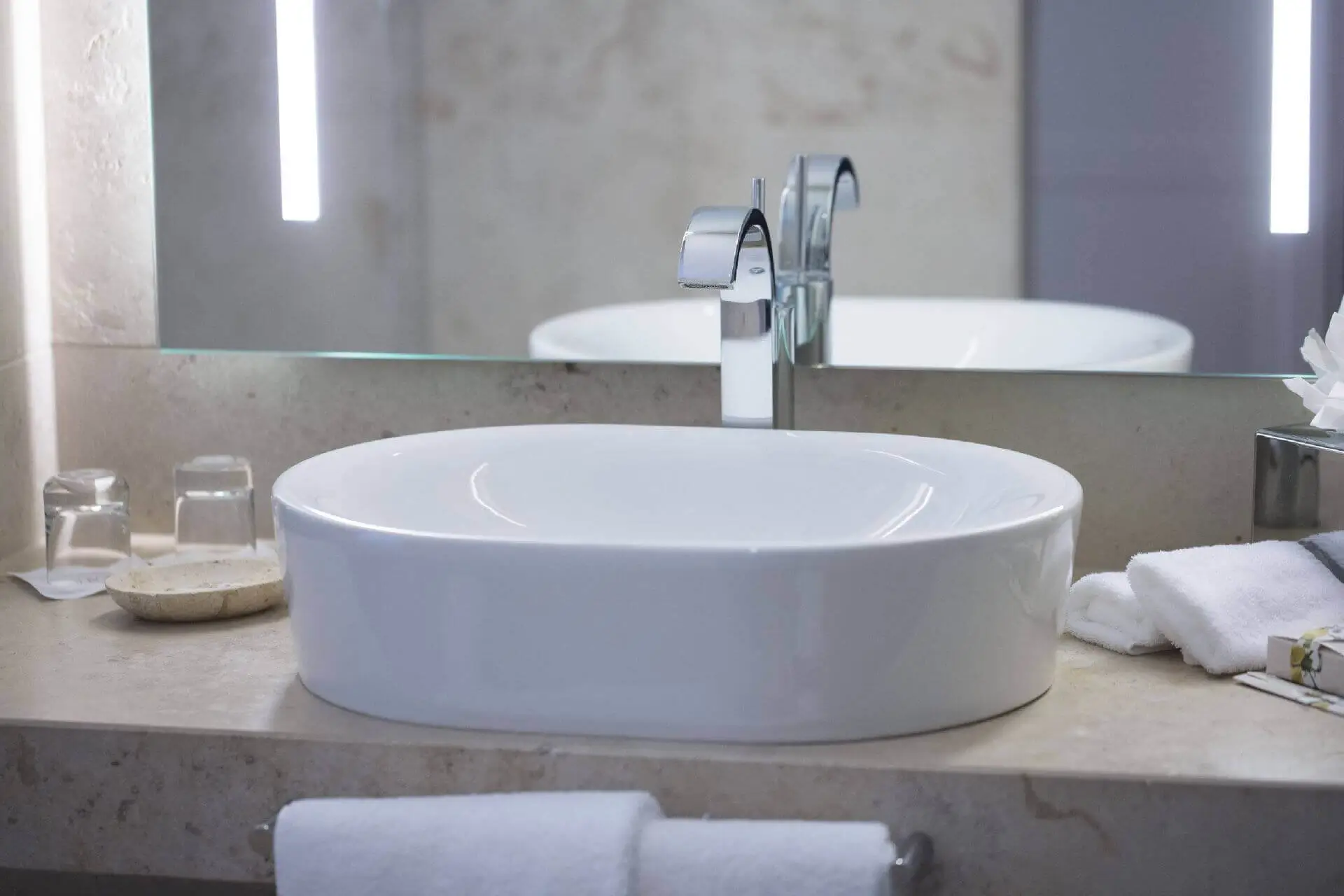 Convenient online booking of hotel rooms
Book a comfort room at the guaranteed best price!
Customer reviews
Our guests share their experiences of the Waldhotel Stuttgart