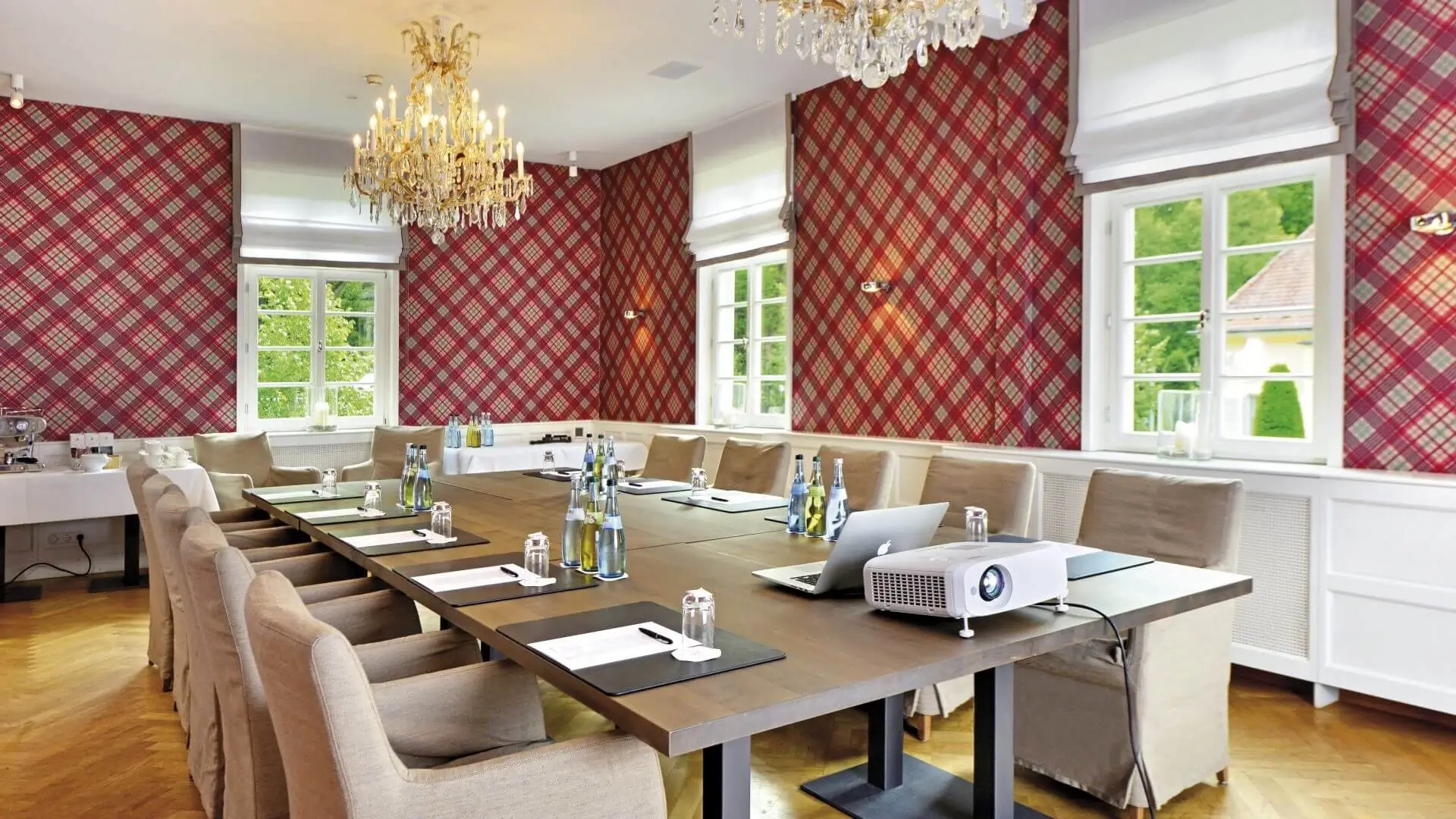 Conference technology at the Waldhotel Stuttgart
We prepare your rooms perfectly
Projector, microphone system, flipcharts, and moderation case: at the Waldhotel Stuttgart we provide you with latest equipment and technology that you may need for your successful conference. Just let us know which items you need and everything will be ready when you arrive. This allows you to focus on your conference, meeting or seminar.
The basic equipment – projector, screen, flipchart and pin board – is included inevery conference package. The Comfort package also includes a laser pointer and the Superior conference package even includes a moderation case. Also included in all packages is Wi-Fi in the conference room, which can be used by all participants.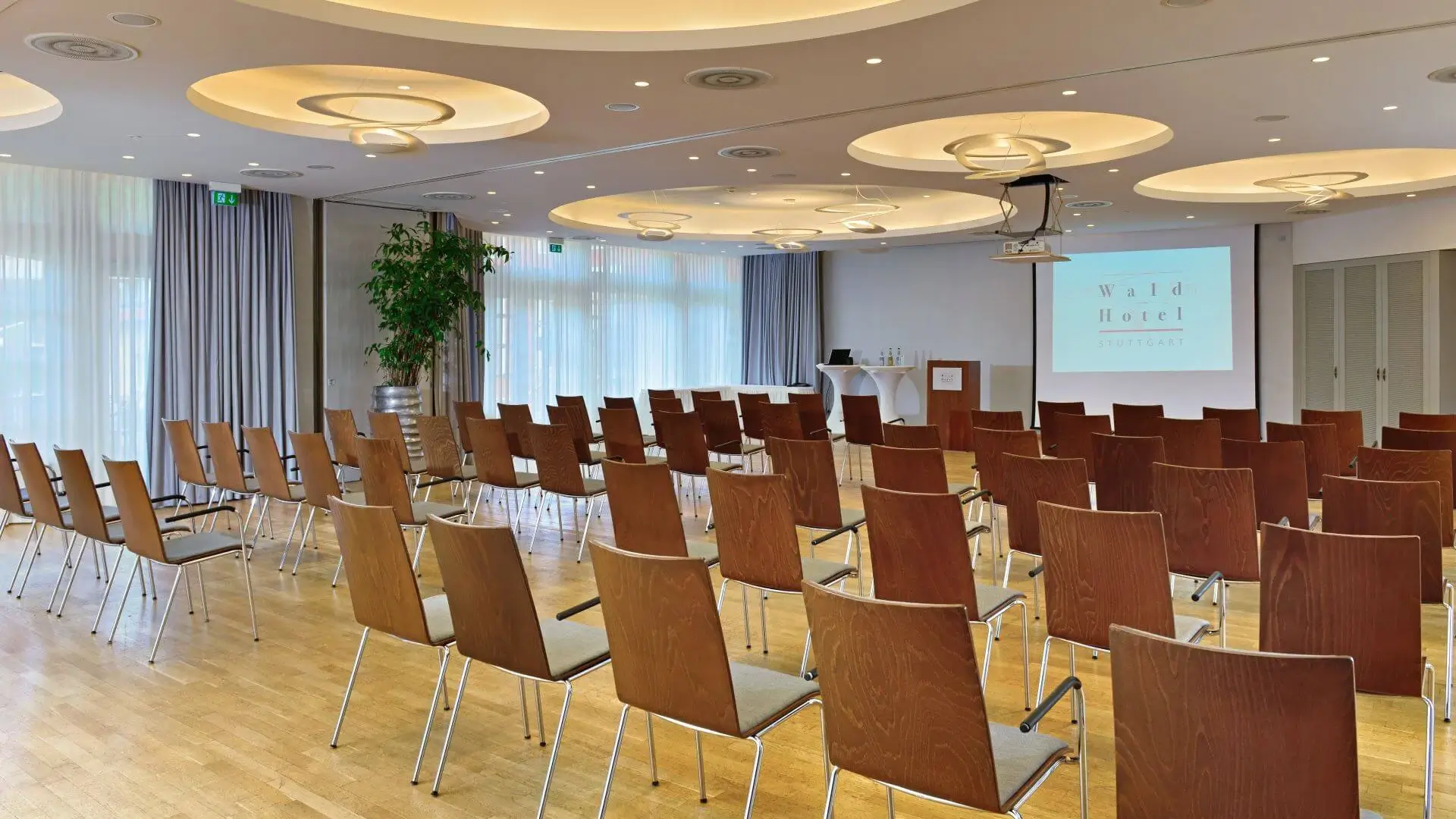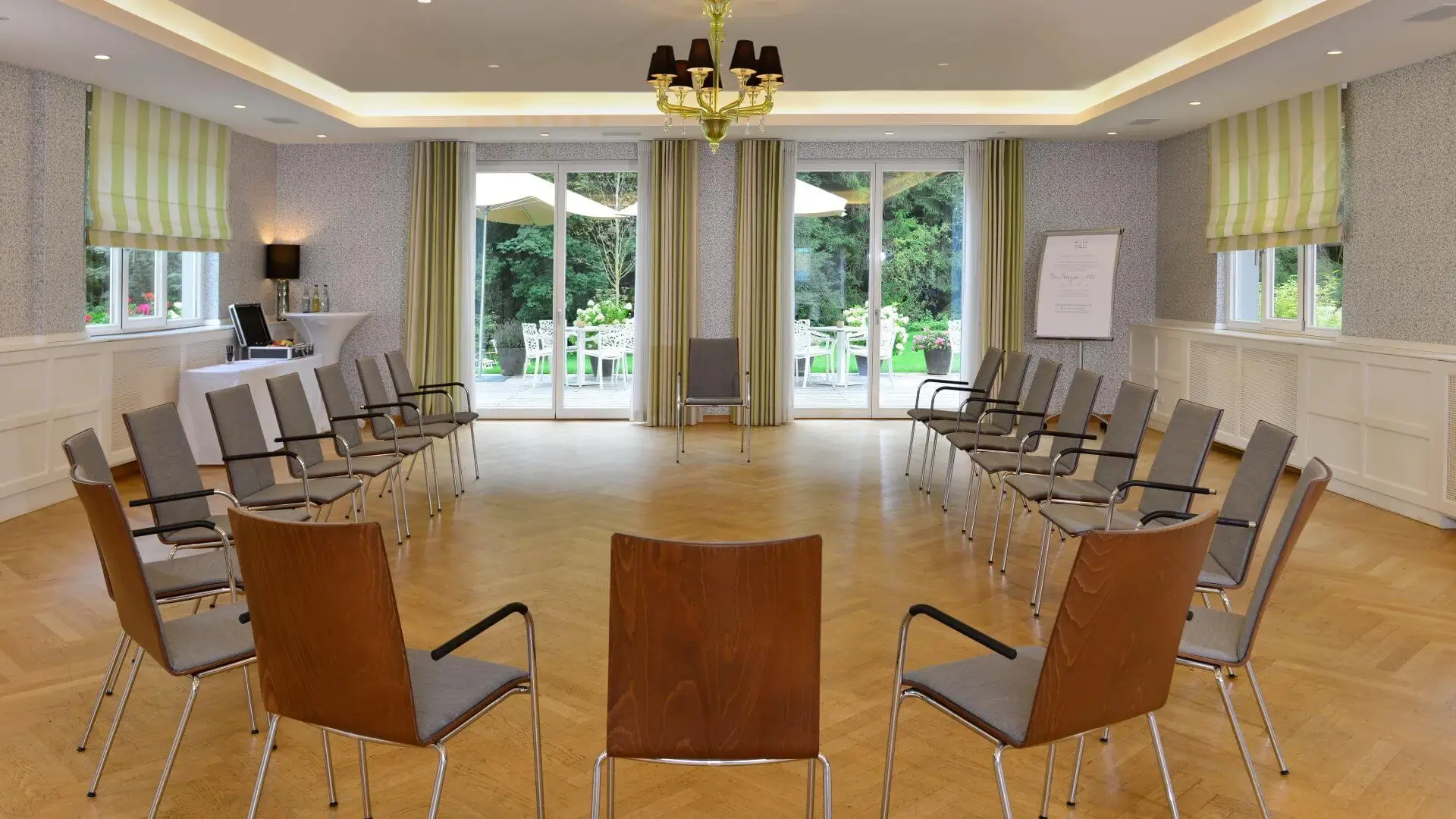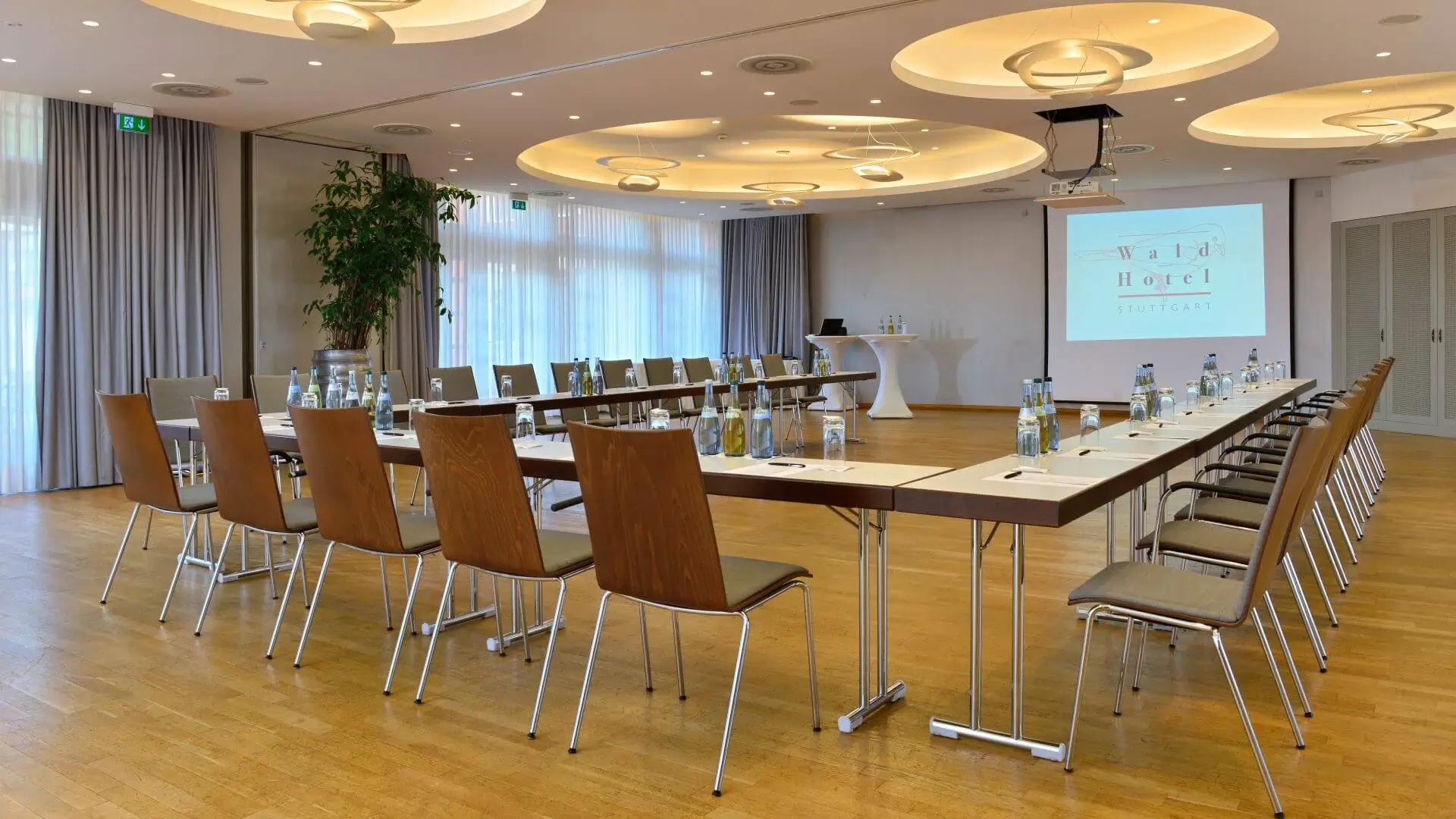 Additional conference technology is available to be booked as add-ons for the equipment of each package. Upon request, we are able to provide you with an additional projector, DVD player, flat-screen television, flipcharts and screens or laptops for the participants in your event room. If you would like to extend the catering included in your package, coffee and espresso machines are available for your use. If required, our in-house technician will also be at your disposal.
You will find a complete overview of event technology and prices in our conference folder. Should you require additional equipment, we will be happy to discuss this with you further.
Customer reviews
Our guests share their experiences of the Waldhotel Stuttgart