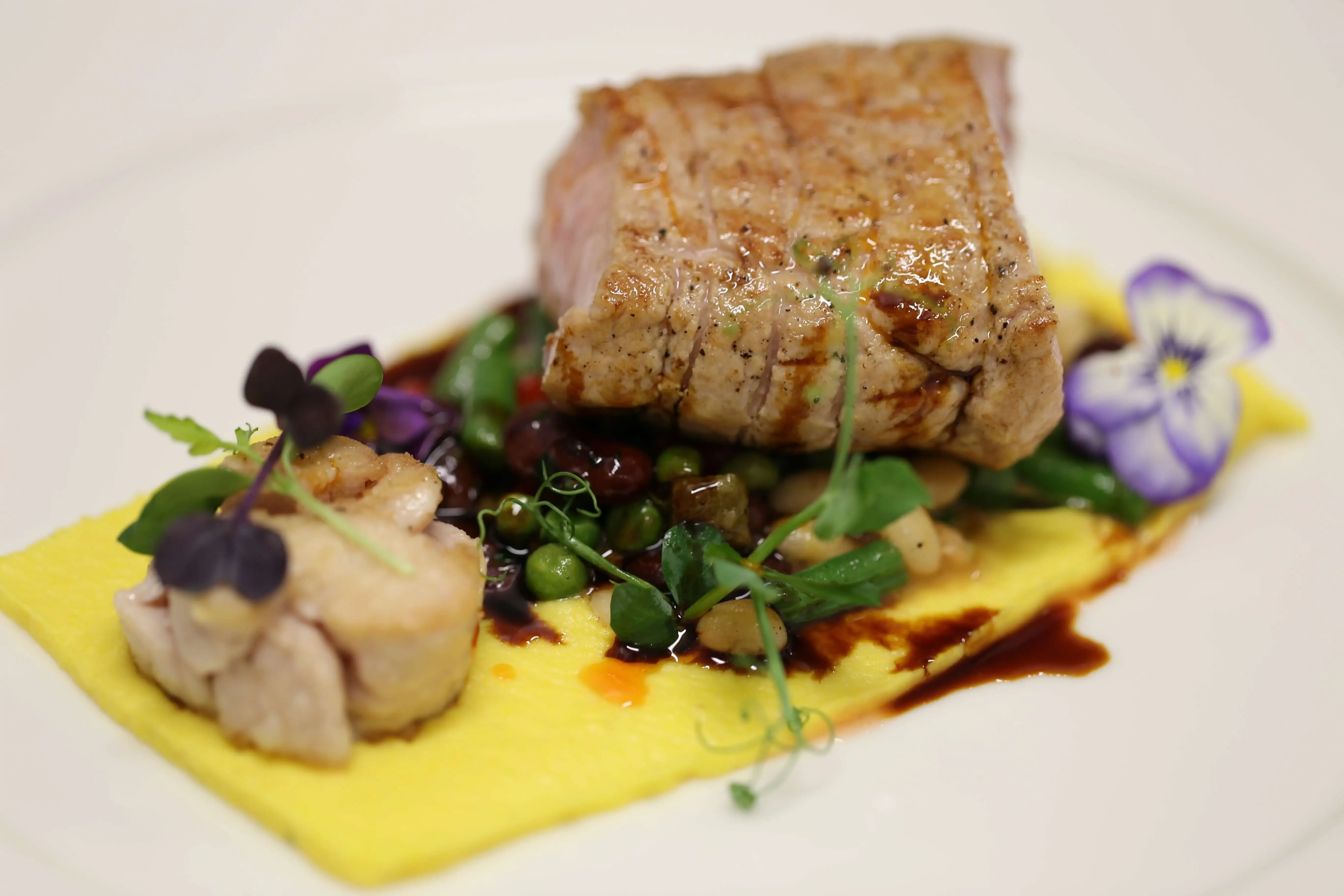 Enjoy the menu in our restaurant in Stuttgart
Gourmet restaurant, sun terrace, and hotel bar
Fresh, regional, and seasonal – our restaurants boast the best of the best from our surrounding area. Our sun terrace and Hotel Bar No. 18 offer special treats such as an exquisitely flavoured cup of coffee, or a decadent glass of wine. Baden Württemberg is famous for its exemplary cuisine and outstanding wineries, and the restaurants of the Waldhotel Stuttgart endeavour to meet this standard with gourmet menus and beverages.
Whether staying with us as an overnight guest and enjoying a delicious menu for your meals, or organising a celebration, the restaurant Finch boasts carefully selected ingredients and lovingly prepared meals.
Not only do we pay attention to every detail of our food, but also every detail of the atmosphere of the restaurant. The decoration, lighting, and music is all designed to make you feel completely at home.
The event location for family celebrations and company events
Enjoying a candlelight dinner in our restaurant in Stuttgart and looking for somewhere to go to enjoy a drink afterwards? Our Bar No.18 is the perfect setting for you – take a seat in elegantly upholstered lounge chairs and choose from our selection of fine wines, whiskeys, rums, gins, cocktails, or long drinks from our extensive menu.
Should you wish to celebrate a baptism, confirmation, or communion at our restaurant, please take a look through our banquet folder for your choices and options. Alongside options for decorations and technical equipment, you will also find various buffet recommendations with Mediterranean, Swabian, and international influences.
These offers are all bookable for corporate events and functions – our gourmet hotel restaurant with its sun terrace is an ideal location for your Christmas party or a delicious meal following a company excursion. Should you wish to celebrate with a large number of employees, our events team will be happy to suggest a suitable banquet room or ballroom.
Contact us for exclusive food and drinks
Customer reviews
Our guests share their experiences of the Waldhotel Stuttgart